Many awards to celebrate the anniversary of the saga until 16 December.
Square Enix has announced the start of a series of tournaments Sniper for Hitman: Sniper , version the adventures of Agent 47 launched last June in iOS and Android . The competition celebrates the fifteenth anniversary of the series and looking for the best players , which will offer various prizes as a reward.
Participants will be subject to Three weeks of competition and calls href="https://everyplay.com/explore" send our videos and ratings to the next web. To involve the largest number of users, Hitman: Sniper will cost 1.99 ?? , in iOS as Android .
Every week, scores will be counted according to each unique challenge each round . In the first, called The Cleaner , the participants have to get the highest score with the sniper rifle and get rid of everyone. Each offers a completely new challenge, announcing the winner after completing the three rounds. The contest runs until December 16.
Various awards
awards will be given to the top 10 participants in this tournament , including iPad Air 2 , a new sniper rifle for the game that will take the name of the winner, the campaign reserve digital copy of PlayStation 4 for Hitman (it will arrive on March 11, 2016), a sweatshirt and exclusive backpack, Aria Dorado sniper rifle and a million in gambling money
Video.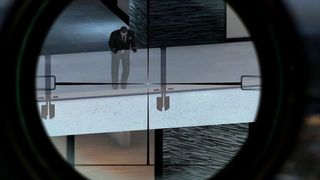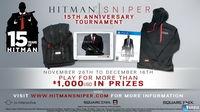 clear='all'/>
Square Enix is ​​looking for the best players Hitman Sniper
Source: english
November 27, 2015