the creators of The colossal game of action and space simulation they think that the company is evaluating the case again because your accusations 'are not supported'.
Cloud Imperium Games has replied to withdrawal of the lawsuit brought by Crytek, early January, decided to reformulate their legal battle against the creative enterprise of Star Citizen. According to Crytek, the parents of the video game space simulation would have been used without your permission and without paying royalties its graphic engine in the multiplayer mode and the next game centered on the single-player, Squadron 42, soon will enter into beta phase.
A case that, according to IGC, will not be sustained for any site
As explained in Games Industry, Cloud Imperium must respond before the 24th of January and as has been discovered, Eurogamer, Crytek would have requested a figure of $ 500,000 in compensation for the prejudice caused. "The real reason why Crytek wants to move away from your claim in respect of Squadron 42 is because it can no longer delay the inevitable and that is their demand has lacked foundation", explained a representative of the company in the leaked documents by the aforementioned means. As I mentioned a few months ago, the legal dispute between the two companies revolves around the graphics engine used in Star Citizen.
Video: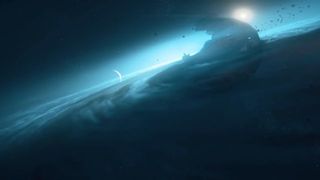 on the one hand, Crytek says that Cloud Imperium failed to comply with the contract to continue developing the game without a license of CryEngine. For its part, the team responsible for Star Citizen keeps that changed the engine to the Amazon Lumberyard, a variant of CryEngine, but of another nature. Crytek, the os we reported a few days ago, you could wait for the supposed release of Squadron 42 because he would be waiting for the marketing of the game, a legal requirement in the which had been covered in Cloud Imperium for months. "Really, with this movement, Crytek recognizes the argument as discussed IGC that no violation could occur theoretically up to the actual release of the game", explain from the studio responsible for the video game.
The parents of Star Citizen will have spent nearly € 1 million in attorneys
Cloud Imperium says that it has spent more than $ 900,000 in attorneys ' fees and legal costs up to now, and is convinced that Crytek can't get away from this in his own struggle. "We must not allow that Crytek decides to crash into us and do the impossible for years to cause prejudice, and then back out and drive for perhaps turning around and crashing in some other time," added by way of example. "They should, in keeping with the analogy, removing the keys so that CIG can carry out its responsible business without further interference on the part of Crytek or its army of lawyers", were concluded.
Star Citizen: Cloud Imperium responds to the accusations and demands of Crytek
Source: english
January 21, 2020