They have a similar style to the mega-cities of 'Blade Runner'.
Cloud Imperium Games, in the plane of the call CitizenCon has shown the news, changes and features that will Star Citizen, its ambitious space simulator. From the hand of Chris Roberts, and in a keynote full of promises and accomplishments, we have visualized for the first time, the one of the huge futuristic cities that will make gala the game.
Cities Blade Runner
In his presentation he has shown the call to Area 18, a gigantic block urban districts watered by neon lights, curious, and quirky inhabitants and belching smokestacks. It is basically a sort version of Blade Runner. Robert has commented that "Going a little larger in scale, we have a planet in that we can only fly to one that we can explore real. All of it is real. Well, not real, it's digital, but you can go in there," he explained between laughs.
ArcCorp will offer only an exploration of air to allow the player to visit their cities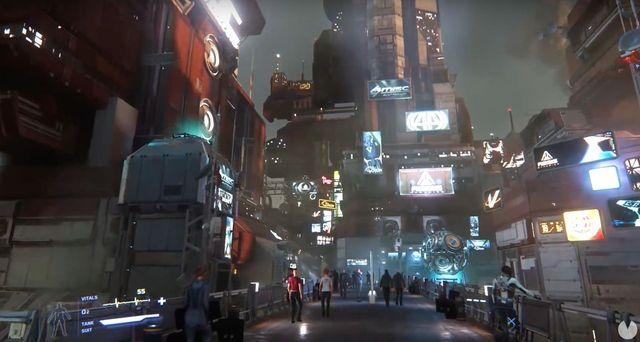 Star Citizen is one of the space games more time successful. The title is in alpha stage and has managed to raise more than $ 160 million.
Star Citizen shows its huge futuristic cities
Source: english
November 1, 2017