And it does so from the first person.
Cloud Imperium Games is still involved in the development of the Alpha 3.0 Star Citizen, which will include important news and begin to bet on a cycle of more frequent updates. While we have seen advances and small samples of the same, now presents to us a video of an hour of duration -in 4K and widescreen– showing new aspects of the gameplay.
Designed to be shown from a first person perspective, we observe from the missions, the battles between ships, how are the cities and landings on different planets and surfaces.
Exploring the galaxy
Video: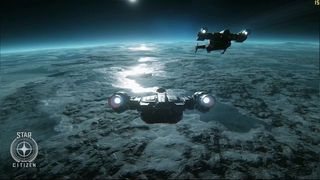 Star Citizen is presented as a video game space simulation. Let you explore a huge galaxy with more than 150 solar systems, land, and discovering planets 100% explorable and a map size colossal, combat in spatial conflicts, relate with other players, or until we find aliens or other life forms. Recently, the title presented how will be the cities of their future particular.
Star Citizen teaches an hour of gameplay from its alpha 3.0
Source: english
November 24, 2017