Expand this topic:
X Best Services for Students
pixabay.com The student often has to write reports on laboratory work, write essays, and explanatory notes. In this ...
The game adds in its alpha 3.6 new regions and areas of control to increase the challenges to the pilots, smugglers.
Star Citizen continues to grow. His alpha 3.6 is now available, adding a new system of law and order to the galaxy, which will seek to offer more challenges to the lover of the other's and their vicissitudes smugglers. Has released a trailer and new details.
Care if you are a criminal of the space…
Now, if you're a pilot with an extensive criminal history, will we find ourselves with patrols and security guards, controlled by artificial intelligence that we will put difficult things on multiple systems. Cloud Imperium Games has also increased the ratio of appearance of bounty hunters, that will be more present and be able to track down the friends of what belongs to another with greater ease.
Video: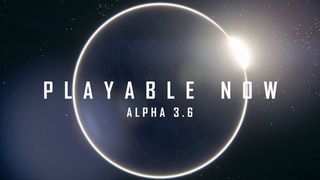 These new jurisdictions regional, with their own security patrols as well as their own controls, supplies, open fire automatically against the criminals and thieves of reputation known, particularly if they are in a ship stolen. The tall order will be issued almost immediately to the slightest indication of suspicion, and at the first change, if the situation is not clarified, it will appear the ships of the cops. If we are found with contraband or stolen goods and others, we will remove and incautarán immediately.
The addition of these features seek to add more background to the missions of criminal and smuggling
According to the developers, the addition of these features seek to add more background to the missions of criminal and smuggling, as well as enhance the black market and underground economy to do all this type of action more realistic and interesting. The update also includes new environments and exterior, new weapons, as well as the possibility of purchase more than 90 ships using the currency of in-game video game.
Star Citizen is an ambitious video game simulation special leads collected more than 300 million.
Star Citizen will be updated to provide security, law and order in their galaxy
Source: english
July 23, 2019