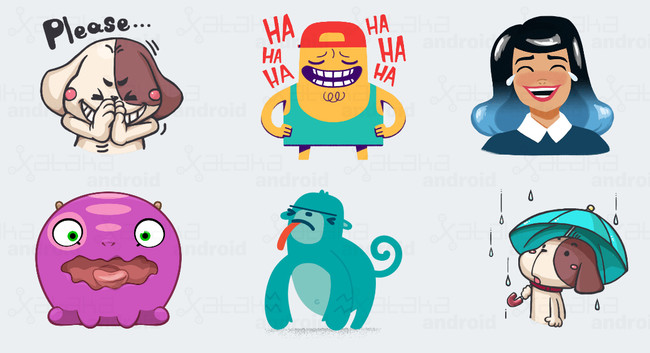 At the beginning of this year the beta version of WhatsApp gave us clues about an important development that would come along in 2018, the popular messaging client: the stickers.
The stickers for Facebook Messenger are joining in WhatsApp so that your users can also send these fun stickers in their conversations, but still this feature is in development but we've been able to to activate this function hides to tell you all of the information. is So are the stickers of WhatsApp:
Stickers on WhatsApp
sticker WhatsApp are located in the section of the emojis and animated GIFs. There we will see a new icon Stickers that will allow us to share stickers and download stickers.
The current beta version comes by default with the stickers Unchi & Rollie but by clicking on the '+' icon enter your shop stickers. Here, you can download now until seven packs of stickers. To be a function in development, we see how in the store there is no preview of the stickers. In the tab "My" we can manage our stickers: organize your position or delete them.
once you have downloaded our stickers already so we only have to click on them to automatically be sent to our contact. But there is one very important thing. the To our contact don't arrive stickers unless you've managed to activate this function hides.
here we show all the stickers that are hidden in the current beta version of WhatsApp. Surely will be adding all the stickers that are available in Facebook Messenger.
Shiba Inu
by Aiko Kuninoi
The Maladroits
by Cole Ott
Unchi & Rollie
by nu1t
Fearless and Fabulous
by Ann Shen
Hatch
by, Hatch
Banana
by Jayde Fish
Koko
by Hanasake Pictures Inc.
In Xataka Android | How to send the same message to multiple contacts with WhatsApp for Android
–
The news Stickers on WhatsApp for Android: we tested the seven packs of stickers that hides its beta version was originally published in Xataka Android by Cosmos .

Xataka Android
Stickers in WhatsApp for Android: we tested the seven packs of stickers that hides its beta version
Source: english
February 3, 2018