We will review all summer the games of this saga so beloved.
Dragon Ball FighterZ was one of the big announcements of the past E3, and after its warm reception in Vandal we want to celebrate it with the Summer Dragon Ball, a review of the most important games based on the manga by Akira Toriyama, that we will perform from July 1 to August 31.
Video: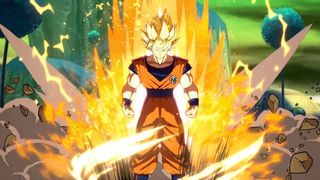 Yesterday begin with Dragon Ball Z: Budokai, and today it is the turn of Dragon Ball Z: Ultimate Battle 22.
For those who want to delve more deeply into the topic, it is just put on sale Dragon Ball: video games of a generation (Vol. 1), the editorial STAR-T Magazine Books and written by game developer David second amenity, which covers the games from 1986 to 1997.
Dragon Ball Z: Ultimate Battle 22 (1995)
Today we'll talk about one of the greatest misfortunes that we have ever had to suffer the fans of Dragon Ball (though not the only, nor the worst of them all). Yes, we refer to Dragon Ball Z: Ultimate Battle 22, one of the worst games that you can find in the catalogue of the veteran original PlayStation.
Yes, I know that many probably think that we exaggerate with this statement, but nothing is further from reality, since a few good things we have to say, the product before us today, so let's do it by them before we forget that you did.
best of all was, without a doubt, their template characters. Though by the name it might appear that it had a total of 22 fighters, what is certain is that thanks to a command that we could introduce with the buttons and the address of the command in the home screen we had the chance to unlock up to 5 secret characters, which made a total of 27 fighters, a figure really good and bulky for what we were used to seeing by then.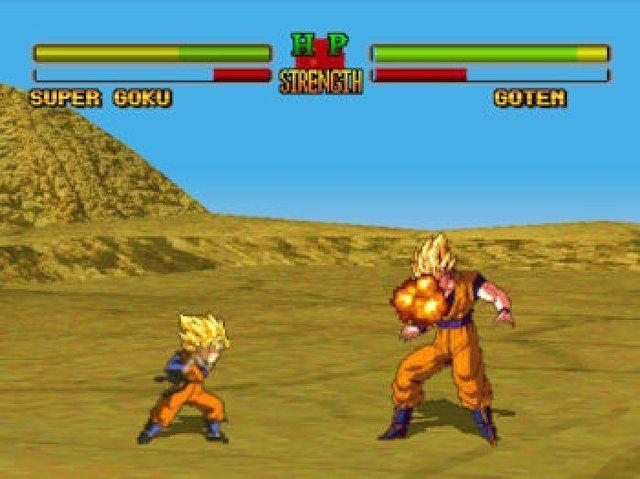 in Addition, the selection was really interesting, with characters from all eras of the series, as Muten Roshi, Goku child or Gogeta, no forget to include the essentials of life such as Gohan, Vegeta, Trunks (both of a child as their version of the future), Cell, Freeza or Piccolo, to mention a few examples, so few hit could be put, as hardly we would not find any of our favorites.
Speaking of characters, the graphics were quite good, with a few sprite large and well defined that it was perfectly recognizable. The bad thing is that she could not say the same for the rest of the visual elements of the game, with scenarios polygonal terribly simple that clashed with the pixel art of the fighters, but worse still were the effects used for special techniques, since all were represented by a few horrible balls of Ki. He did that ejecutáramos a Kama Hame Ha or a Final Flash, that the only thing that we were going to see on the screen was a ball of energy, larger than normal heading towards our opponent.
To end with the positive of the game, highlight your great soundtrack, replete with compositions that have become true clasicazos (yes, we look to you, theme of Trunks). Ambientaban great clashes, had a lot of pace and was hard to take off of the head after turning the console off.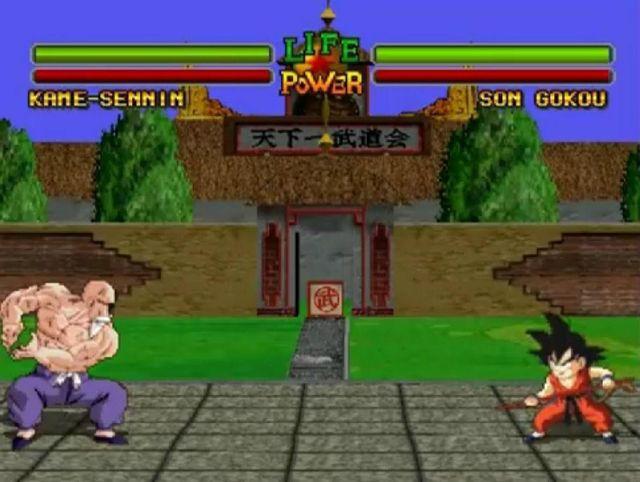 unfortunately, this is the end of everything good that it had this Ultimate Battle 22, leaving us a with a fighting game in two dimensions which did nothing to right. Input we met with a number of modes ridiculous between that are not even included something minimally similar to a Story Mode, limiting the usefulness of the title, basically its multiplayer, something that could have been forgiven (more or less), but at least its gameplay was really good and we conducive to good warfare against our friends. Nothing more far from reality.
The title was trying to follow the teachings of the Super Butoden of Super Nintendo, to propose a title fight more or less simple that allows you to perform several basic attacks in melee with any other technique, if introduced for certain commands, as well as a selection of ranged attacks for when we got to our rivals, which used to require us consumption of our bar of Ki.
continued the struggle at two levels of height (earth and air), although the elimination of the split-screen in favor of a zoom when both contenders are slipping away, the battle field was much reduced and leaving less of a margin to the strategy.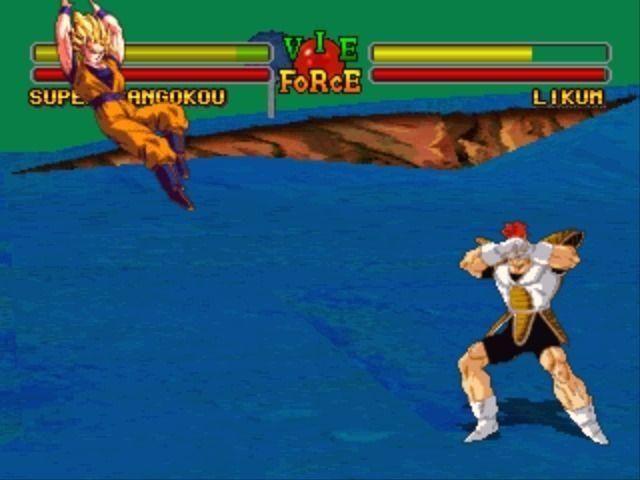 But what really threw by earth Ultimate Battle 22 were not its graphics, nor its mode selection nor its design decisions: it was the awful mobility of the characters and their insufferable controls. All of the fighters moved with a slowness and suddenness desperate and, by consequence, always responded with a lot of delay on our orders, something that turns the battles into a true calvary, and that eliminated any possibility that she could have the title of getting to be a fighting game minimally technical, entertaining, and enjoyable.
The good thing is that shortly after that came to the market Dragon Ball Z: Shin Butoden, a title that it shared many elements in common with this Ultimate Battle 22, but with the difference that this was a great game, but that is another story which we will leave for another time.
Summer of Dragon Ball: Dragon Ball Z Ultimate Battle 22
Source: english
July 2, 2017