We continue our review of the games based on the work of Akira Toriyama.
Dragon Ball FighterZ was one of the big announcements of the past E3, and after its warm reception in Vandal we want to celebrate it with the Summer Dragon Ball, a review of the most important games based on the manga by Akira Toriyama, which we will make from July 1 to August 31,.
Today I talk about a new game, and these are the titles that I've talked about so far:
Dragon Ball Z: V. R. V. S. (1994)
Today we'll talk about one of the greatest rarities that has left us with Dragon Ball as video games are concerned: Dragon Ball Z: V. R. V. S., a recreation launched in 1994, which not only meant a break with all of the adaptations that we've seen of the series so far, but also had the honor of being one of the first games in history to have controls for movement of entire body, a breakthrough for the time.
yes, the normal version of the title only allow us to play with a joystick and three buttons classic fit, so that only a few of the machines we were allowed to play as if we really were the characters.
These latter highlighted by the huge space they occupied and, as you can imagine, were not especially accurate, so that their gameplay suffered enough, already failing enough at the time to interpret the movements that we wanted to do, although, since then, the power to make a Kama Hame Ha or a Final Flash with our body was a totally unique experience by that time which deprived us for ever came out of Japan.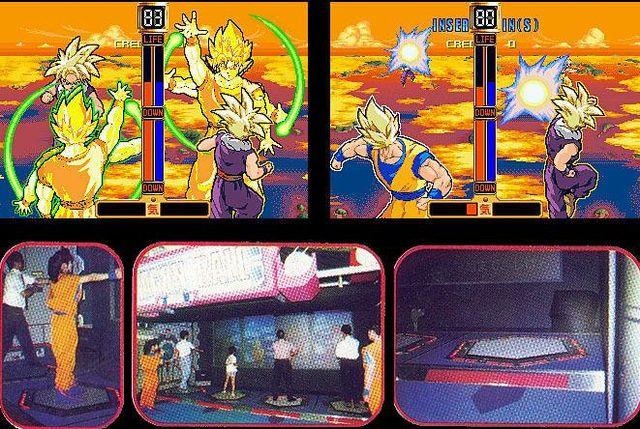 Focusing on what the game was, in itself, advances pioneering technology aside, the comment that it was a title fight quite atypical that called for a perspective from the back of our character in the style of Punch-Out!!, which helped to create a greater sense of depth and gave a certain three-dimensional effect to the battles.
Our goal in it was no other than to overcome a series of battles to get all the Dragon Balls and ask for our desire in a small story arc that's unreleased and alternative takes place just before the holding of the Games of Cell, just leading to a final fight against Ozotto, an enemy that is completely new and created exclusively for the occasion that has the capacity to replicate and take the form of any fighter.
The combat system was very simple,, as there were no combos as such and it all depended on the days that we were reading the movements of our opponent and how to gestionásemos our different tools. In this way, we could launch punches at great speed, tilt the body sideways to dodge, to get away from the opponent to avoid blows in melee, and be able to counter from a distance with the techniques of Ki, and to defend ourselves.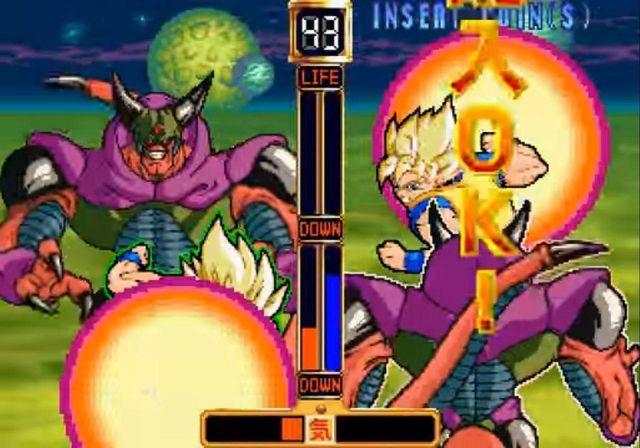 In practice, the development of the fights used to be very chaotic, as there were not a lot of tactics or depth playable, so that the aggressive strategies tended to work quite well and try to impact the greatest number of shots as possible before our opponent could react.
yes, to avoid that abusásemos there was a bar fatigue if you tired let us completely sold out for a few moments, so that we had to attempt to find the best moments to rest and move on to the defensive.
Although playable level was not nothing of another world, where we can't put any paste it in your graphic section, spectacular as well as a few thanks to a few sprites, gigantic, extremely detailed and made with great good taste, in addition to a few animations well worked and smooth.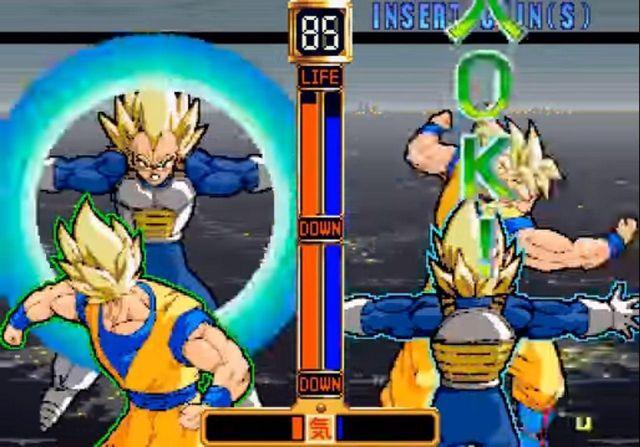 unfortunately, the template of characters was very poor and we could barely control five heroes: Goku, Piccolo, Vegeta, Gohan, and Trunks of the future, while all the saiyans only available with his transformation into a Super Saiyan.
Finally, and as a curiosity, to close this review, to mention that V. R. V. S. was on the verge of reaching our homes, as it began work on a conversion for the 3DO, although the malfunction in the market of the machine ended up resulting in its cancellation.
Summer of Dragon Ball: Dragon Ball Z: V. R. V. S.
Source: english
July 18, 2017