In 1985 he was baptized and current characteristics
Today, Sunday September 13, the game Super Mario Bros. turns 30 is defined as it was originally launched on 13 September 1985 in Japan. During his tenure the series has accumulated sales of 310 million games and international recognition for the character, or to set up, Shigeru Miyamoto , with awards such as BAFTA or the Prince of Asturias.
To celebrate we have made a special report, in which we tell you some of the many curiosities that surround this famous character.
A haunted luxury shipThis huge English ship ...

If there is something in this world that is ...

The Rock of Juaica: portals to another world...
Mario Popeye

Mario owes his life to Popeye. It all started in the late seventies, when Nintendo signed a very young Shigeru Miyamoto, industrial designer and manga fan. Shortly after joining the company he was commissioned his first project: design a gaming machine for the American public
The thing was easy because the protagonist had to count Nintendo pull. use rights of Popeye. However, Nintendo lost the license and that forced the Japanese company asked its creative (including Miyamoto novice) to give ideas for a video game arcade.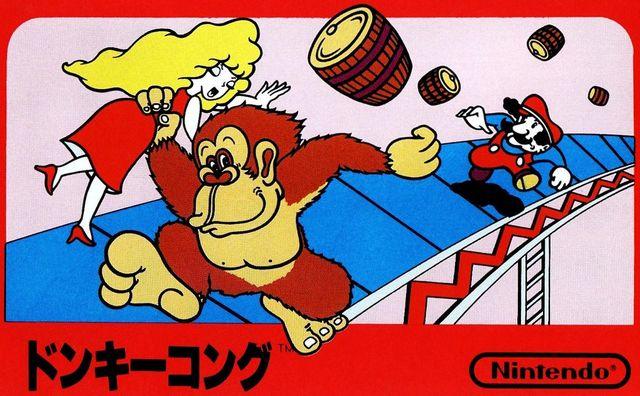 "I thought about game ideas for the company chose mine, "says Miyamoto. Thus it began the creation of Donkey Kong , who came to the arcades in 1981. The game was the name of his enemy, a gorilla who also come to be very famous. The player controlled a Jumpman (internally, was named Mr. Miyamoto Video Game).
This was a carpenter with some belly and mustache he should save his beloved Pauline from the clutches of a fierce gorilla. Recreational sold 60,000 units in its first week beating all records for revenue that had been made so far, . "I discovered that this was something very special. I felt like an animation artist using brushes and paper to create animated worlds and introduce them to the people," said Miyamoto.

1985: the year of the definition of Mario
"I was very lucky that a character that was later called" Mario "was born in this game and create video games has become my permanent role in the company, "said Miyamoto.
In 1985 Jumpman gave important steps to be defined beyond the generic character. He began to call Mario and went to the plumbing. This is the time when Mario was finally Mario. The employees of Nintendo America were responsible for the name and mustache remained distinctive and necessary for its implementation design feature to help screen define your face so few pixels.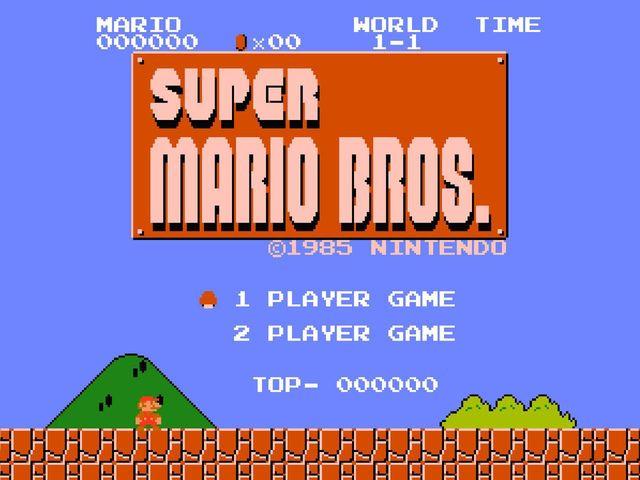 "When released Donkey Kong, this character is called Mario. Instead, he was known by his nickname 'Jumpman'. On the other hand, I intended that this character appeared in other games that might work in the future, and so I called him "Mr. Video Game '. I also learned that at the time Nintendo America employees called him' Mario 'for his resemblance to the Store home Nintendo of America had hired then . For that reason and because I was thinking of an Italian in drawing the character, decided to formally appoint Mr. Video Game as Mario, "said Miyamoto.
Video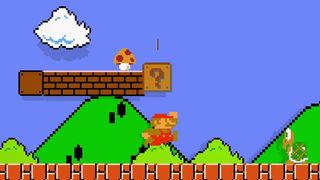 When the arcade game Mario Bros came mate Mario: Luigi.
the pronunciation of the name is very similar to the Japanese word meaning "similar" Miyamoto wanted: still more defined his Italian origin and also served to make a nod in Japanese. shape a middle-aged man with a great sense of justice and was not handsome . But above all to break molds. And so it was: Mario has starred in games that have helped define industry standards , as the character's movement freely around the screen, introduction to the world of scroll side, three-dimensional worlds, etc.
international fame for Mario
Super Mario has come to overtake Mickey Mouse in popularity polls. Few people have not spent a float during Carnival. Even the Association of Plumbers in Madrid appointed him honorary member a few years ago
Video.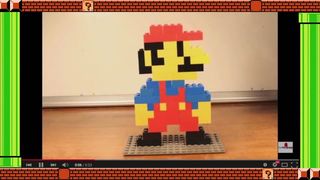 Nintendo takes months bringing together in this web video-congratulations fans the mustachioed character for her birthday. Super Mario has almost 100 million results on Google, and only the games in the main series of Super Mario, ie, 16 degrees (where no blockbusters like Mario Kart will include sports games of Mario, Paper Mario, Mario vs. Donkey Kong, etc.) have sold over 310 million units worldwide .
Miyamoto Awards
Shigeru Miyamoto, one of the best-known creative gamers around the world, has been recognized internationally with all kinds of awards and honors: Miyamoto was considered one of the 100 most influential people in the world by Time magazine, has won the BAFTA and has been awarded the French Legion of Honor. One of the more recent awards was Prince of Asturias for Communication and Humanities "as the main architect of the revolution of teaching, training and constructive game."
Video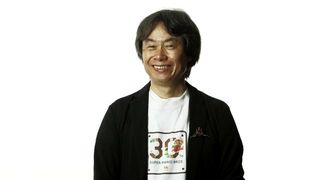 course, celebrated his thirty years with Super Mario Maker , which has just hit stores around the world, and for the first time it allows each player to design their own levels, sharing them with users around the world
Video.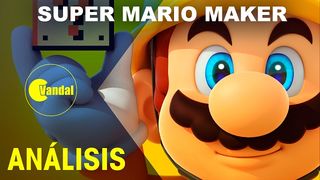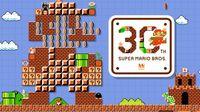 clear='all'/>
Super Mario 30 years old today