you can Already book this revision of the original with improved graphics and new modes, with an incentive of stickers to AiAi and his friends.
Sega has shown a new video of Super Monkey Ball: Banana Blitz HD dedicated to the gameplay. This review will be released in Nintendo Switch, PlayStation 4 and Xbox One on October 29-and PC in winter-.
in Addition, it is already in the campaign of reserves of physical versions in chain stores attached to the promotion. All supported physical, which include stickers of AiAi and his friends until supplies last.
Due to the digitization of production, we ar...

Photo by Onur Binay from UnsplashThe popular...

APIs are everywhere, and you have likely alr...
Video: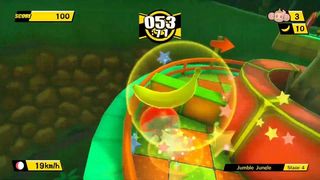 Super Monkey Ball: Banana Blitz HD revitalizes the classic with updated graphics from 480p to 1080p and 60fps, and controls optimized for each platform. The motion controls of the original Monkey Ball Banana Blitz have been eliminated in favor of a few analog controls more precise, allowing it to be very easy to jump in and begin to go through the 100 levels of the game.
there will Also be some new modes, such as the Mini-Game Decathlon Score Attack, tables of scores in the online mode and the time trial.
Super Monkey Ball: Banana Blitz HD sample gameplay video