A Deadly Premonition 2, The Good Life, and Hotel Barcelona adding two more games, one for mobile and another could be for the virtual reality of Oculus.
Hidetaka Suehiro, better known as Swery, is one of the creators of japanese most active at this time. Has announced the adventure The Good Life, the game of horror, mystery Deadly Premonition 2, and recently confirmed a collaboration with Suda51 in the game of terror Hotel Barcelona. These would be two of the which has spoken in an interview to Wccftech, one could be a project for Oculus and the other a secret game for mobile.
About this game for phones Swery says that it is a challenge, "for the first time, I'm making a game for mobile that people can play at any time, any place", although it does not rule out that have versions on PC, PS4 and other platforms, but I want to make the type of game for mobile where you play and you forget to eat". There will be history, but it will be something incidental and not necessary to enjoy the game.
In the interview, he says how busy he is Swery with so many projects underway, to which he responds that "there's more. The last night on Reboot Develop Network we spoke with Oculus on a possible fifth project".
The well-known games
Deadly Premonition 2: A Blessing in Disguise is launched in 2020 for the Nintendo Switch, at least initially. It is an open world, set in the small town of Le Carré. The story will begin in Boston, where it turns out that the FBI special agent Francis York Morgan will have to go back to a case that was believed resolved years ago. Will again be very inspired by the series Twin Peaks.
Video: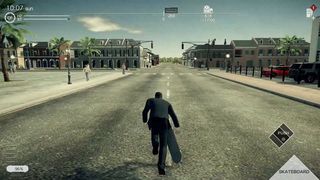 The Good Life arrives next year for PC, Xbox One and PlayStation 4. Take us to a strange village in which the happiness is not what it seems: there is a dark secret, and the people become cats and dogs at night.
Video: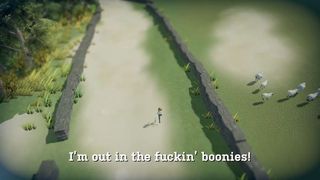 Hotel Barcelona will be posted by Return Digital, still no platforms confirmed, but also seems to be pointing to mobile. Visit a strange hotel surrounded by suspense and moments of terror.
Swery, creator of Deadly Premonition, you would be working in five projects
Source: english
November 5, 2019