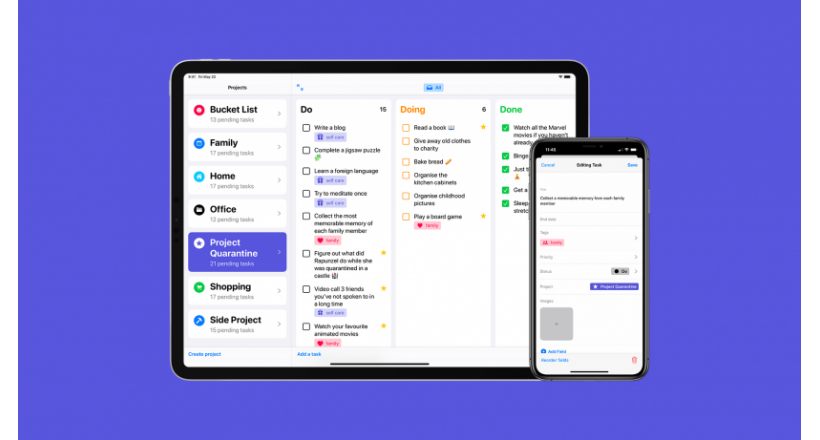 Tasks is a new iOS app that allows you to organize projects, not only by generating reminders, but also organizing the work personal or professional priority in a simple and intuitive way.
The interface of the application is very user-friendly, and is designed on the basis of the application iOS Reminders, so that is very familiar to Apple users. Tasks separated by project, so you can generate lists for each one of them, and can separate the tasks by custom tags to facilitate the search.
you can Also select tasks as "Must Do" and highlighting them in a separate section. Each task can have additional notes and associated images. It is possible to configure levels of priority, custom, and change the status, define an end date and more.
tasks can also be sorted in three sections: to Do / Doing / and are Finished (Do / Doing / Done). The application organizes everything automatically, when a new task is created it goes to the list of "Do", when they mark in the checkmark goes to the list "Doing" and if you select it again it goes straight to "Done".
The application has support for Dark Mode, gestures, drag-and-drop, multiple windows for iPad, and more.
The application can be used free of charge, but some features require an annual subscription of $ 15 (on promotion for $ 10) or a lifetime license of $ 50 (promotional price $ 35).
Tasks: a new iOS app for organizing projects
Source: english
June 6, 2020