independent study in uk is doing Commandos 2 HD Remaster have been purchased by over million and a half euros by Team17, responsible for the series Worms and Overcooked.
Team17 has purchased Yippee Entertainment, independent study in uk is working in Commandos 2 HD Remaster to Kalypso Media, who took the rights to the game of strategy English. The purchase was settled by 1.4 million pounds (1.645.052 euros at the exchange); 1.083.862 euros are in cash, and 509.026€ in shares of Team17.
None of the three parties involved have mentioned that the purchase will affect the development of the remastering, but after this work the study indie will be integrated fully with Team 17, creators of Worms and Overcooked!, editors and success-independent as Blasphemous, The Escapists and Yooka-Laylee.
Yippee Entertainment will work in intellectual properties of their own, sagas belonging to Team17 and will support projects that will be published by matrix. The study will continue to maintain its team, led by the head of operations Mike Delves. This behavior is similar to that Team17 continued when he bought Mooldy Toof Studios, the creators of The Escapist in 2016.
Video: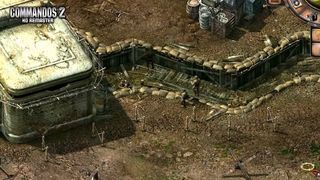 A studio specialising in games by request
Also work on Commandos 2 HD Remaster, Yippee Entertainment has worked on Chimpact (an intellectual property of its own) and titles of others as Ski Jumping Pro VR, Pooka – Magic and Mischielf and Cartoon Network – Gumball Rainbow Ruckus.
Commandos 2 HD Remaster, the version with a washing face chart and control of the classic strategy Pyro Studios, will arrive in 2020 after a delay (the release pointed to the last quarter of 2019). It will be available in computers (Windows, Mac, and Linux), PlayStation 4, Xbox One, Nintendo Switch, iPad and Android tablets.
Team17 purchase Yippee Entertainment, the creators of Commandos 2 HD Remaster
Source: english
January 3, 2020