20 MINUTES.IS
A study compares the messaging applications most used at present.
Confirms as well the best optimization of Telegram on its direct rival, WhatsApp.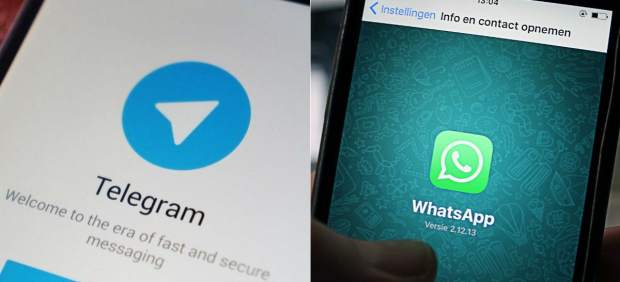 A study has confirmed what many feared: the application of Telegram consumes almost half of the data that Whatsapp, his greatest rival within the mobile applications of messaging. This difference increases when compared to other like Line, Messenger of Facebook or Skype.
So says the Italian web sostariffe.it, which checked how it affected a continued use of traffic data in all of these applications, sending the same number of messages in all of them, and calculating a low, medium, and high.
As reported by the agency Opinione, these consumptions were, to the level under 20 messages sent and 20 received, 5 frames received and 2 sent. The middle had 40 messages, 10 photos received and 20 sent, and for the latter case, 100 messages, 50 photos received and 20 sent. All through a network of 4G data.
As can be seen in the table, Telegram account, with a consumption of 0.42, 0.87 and 3,75 in the different modalities face to 0.65, 0.87 and 3,75 his main rival. This confirms the best optimization of the application developed by Pavel Durov, who shared the result in their social networking.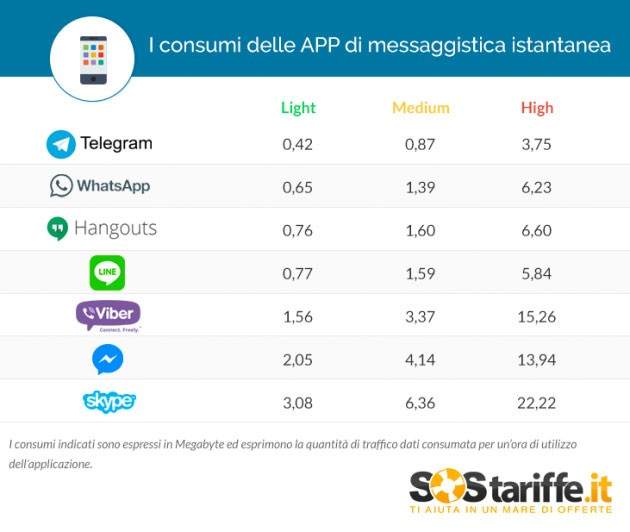 Telegram consumes almost half of the data that WhatsApp
Source: english
May 19, 2017