Have worked in The Walking Dead, Batman and Game of Thrones.
Update
Telltale Games has released an official message in which the confirm all the information. In the next few weeks will give more data on your products.
pic.twitter.com/evqg5X98WZ— Telltale Games (@telltalegames) September 21, 2018
original item
Many sources of Kotaku, Gamasutra and The Verge echoed that it seems like the imminent closure of Telltale Games, the developer of adventures episodic as The Walking Dead, The Wolf Among Us or Batman: The Enemy Within, among many other licenses.
A large number of workers would have been fired -speaking of 90% of the workforce-and, according to The Verge only 25 employees would remain in the study to complete The Walking Dead: The Telltale Series – The Final Season, the current project of the team. Other means do not put figures, but ensure that the layoffs are massive.
Joe Parlock, who has worked on Telegraph, Official PlayStation Magazine UK and Polygon, confirm the rumors to their sources and that right now there is hardly a "skeleton" completing The Walking Dead; the rest of the games posted, such as The Wolf Among Us: A Telltale Games Series Season 2, would have been cancelled. Multiple developers on the team have also published messages about the shutdown on social networks.
The division Telltale Publishing would also be affected, and a game like Stranded Deep that was announced yesterday for consoles since will not reach the hand of this editor.
Telltale Games you have not made an official statement to the times.
Video: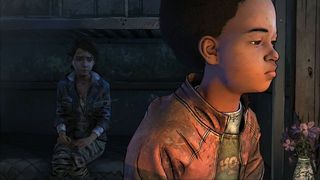 Worked with the best licenses entertainment
The news is a bit unexpected, and more coming of a study had obtained some of the licenses most important in the film, television, and video games.
Although The Walking Dead your success is most popular, yours are games based on Game of Thrones, Minecraft, Borderlands, Guardians of the Galaxy, Batman, Back to the Future or Jurassic Park, among other titles. Currently they had announced an adaptation of Stranger Things, the series of Netflix.
Telltale Games confirms layoffs and points to the end of the study
Source: english
September 21, 2018