The team that adapts the game shows us the sequence of Skeletron.
Piperworks Studios shows us a video of the gameplay of Terraria for Nintendo Switch. Although we still have no release date for this title in platform Nintendo, at least show us how to take the title in the clash against Skeletron.
Video:
Due to the digitization of production, we ar...

Photo by Onur Binay from UnsplashThe popular...

APIs are everywhere, and you have likely alr...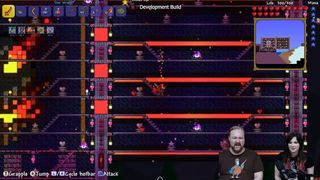 Pipeworks Studios offers us with this video, a sample of the gameplay of the title, that is based on version 1.3 of the original, in such a way that we see the characteristics and performance of the version for Nintendo Switch.
The team is working from the game from Re-Logic and already signed to the versions for consoles PlayStation 4 and Xbox One. 505 Games will be in charge of publishing the game.
Terraria for Nintendo Switch is presented in action