20MINUTES
There are terminals in the market that offer an autonomy of several days without recharging with moderate use.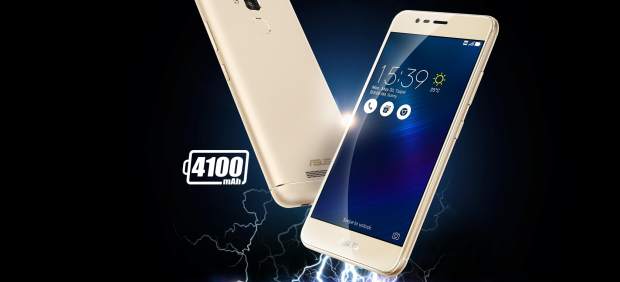 The battery mobile phone is the major concern of smartphone users. Their autonomy and useful life are two characteristics that will directly influence the daily output of the device and to make use of it without worrying about the load. For this reason, it is important to know what are the mobile that this year 2017 are provided with better battery. From Computer Today have made a list of those who are currently the eight best-battery:
Asus Zenfone 3 Max: a battery much larger than the average (4100 mAh), and hardware low consumption. Is the key of this smartphone from Asus which offers an autonomy of up to three days (38 days in sleep mode) and that has a price that is around 200 euros.
LG X Power 2: your battery 4500 mAh ensures up to two days of autonomy at full capacity: 26 h in calls, 18 hours of video, assures us of two days of battery life, even with intensive use. According to LG offers 26 hours of calls, 19 h of web browsing, and 18 hours of video viewing.
Oukitel K10000 Pro: its battery of 10,000 mAh provides up to one week of moderate use without a charge and two days of intensive use. His only 'but', is that a battery of these features requires that the terminal is thicker than the average.
Xiaomi Mi Max 2: its price is around 300 euros. With a battery of 5300 mAh, which is charged to nearly 70% in just an hour thanks to the technology Quick Charge 3.0.
Huawei Mate 9: with a current price of 559 euros (on Amazon), has a battery of 4000 mAh that offers autonomy more than ample to cope with their powerful software.
Gionee M2017: has a battery of 7000 mAh. It offers a duration of 915 hours in standby and up to 32 hours of talk time. With hardware with low energy consumption and fast charging technology, is one of the most important things when you choose a mobile phone with a battery that will hold.
Moto Z Play: your price is about 400 euros. Has a battery 3510 mAh and uses the technology TurboPower, which allows the full load of the terminal in just an hour and a half.
Samsung Galaxy S8 Plus: Samsung has overcome the problems with its battery and the Galaxy S8 Plus has achieved a terminal that offers 19 hours of autonomy at full capacity (and two days of continuous use) thanks to its battery of 3500 mAh.
The 8 mobile phones with best battery 2017
Source: english
June 10, 2017