You will arrive on the 18th of July to PC and PS4.
Yonder: The Cloud Catcher Chronicles is the adventure game developed by Prideful Sloth that will be available on the 18th of July on PC and PS4. By reason of the proximity of its release, the studio has distributed a new video that you can see below:
Video: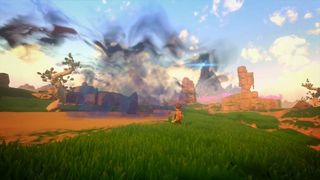 Yonder: The Cloud Catcher Chronicles players will need to explore the wonderful and colorful world of the islands of Vlc.sis. Incarnate a farmer adventurer who will strive to return the territory to its former glory, carrying out activities such as crafts, fishing, cooking, and own agriculture.
The game, on the other hand, will have changing seasons and a cycle of night and day. In turn, there will be 8 environments to explore and get rid of the darkness that reigns in the islands.
The adventure game Yonder: The Cloud Catcher Chronicles gets a new trailer
Source: english
June 30, 2017