He adapted the comic book video games with this fun game.
Okam Studio seeks to fund their adventure The Adventures of Dog Mendonça Interactive and Pizzaboy through Kickstarter. Users interested in testing the game href="http://www.dog.okamstudio.com/" can download a demo (must agree with "lawrence" user and password "blades"). The game will launch Windows, Mac and Linux .
Is a game that comic book universe expands by Filipe Melo and Juan Cavia R Santiago . Villa. It was published by Dark Horse Comics in the US and the UK, by Tinta da China Panini Portugal and Germany. It is the first time this title is adapted to the world of video games and have the cooperation of the authors of the original comic .
The game proposes to team with a man Detective wolf with a demon sixty thousand years trapped in a girl's body and head of a gargoyle. The mission will take us to explore 30 locations dingy hand drawn and inspired by graphic novels
Video:.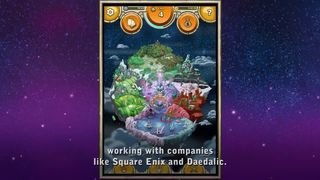 The Adventures of Dog Mendonça Interactive and Pizzaboy looking funded on Kickstarter
Source: english
October 26, 2014