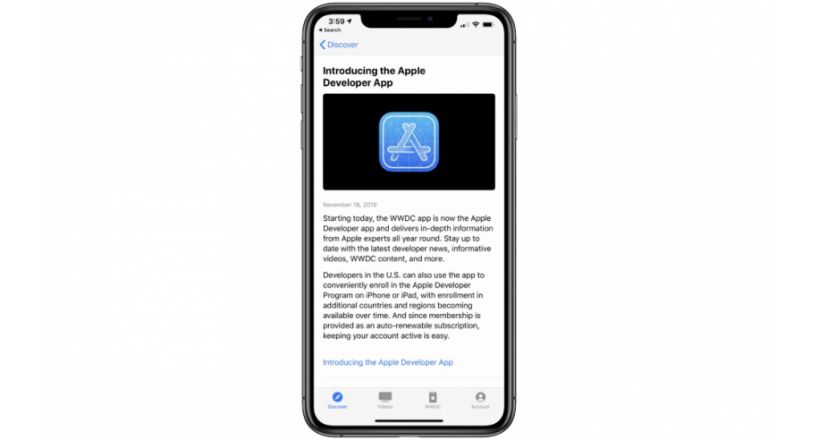 Apple has revamped the application of WWDC, which is now called Apple Developer App and will be updated throughout the year with news, videos and diverse types of content.
The new application will provide interesting information for the experts of Apple throughout the year, with content of WWDC, noticiar programming, videos, and more. The application will also be used to enroll in the program, Apple Developer on an iPhone or iPad, although this function for now is limited to the united States. The membership has a system of subscription is auto-renewable.
The application Apple Developer you can download from the App Store free of charge.
The App WWDC is transformed into Apple Developer App, with new content throughout the year
Source: english
November 19, 2019