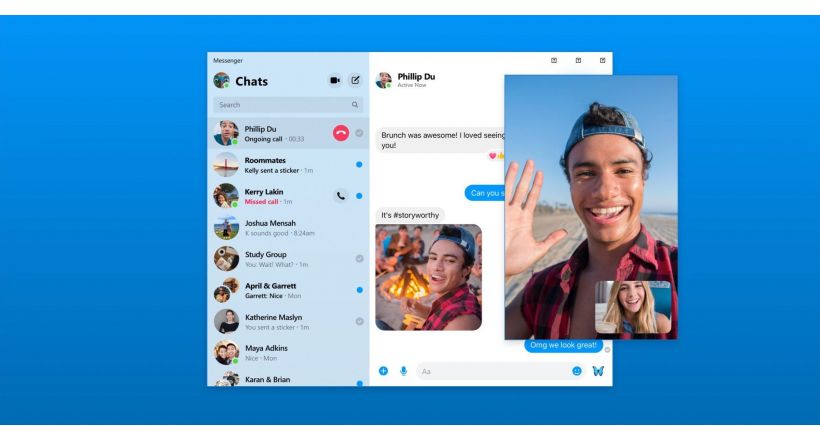 The application Facebook Messenger is available for Windows and Mac in the coming months. The company will announce its new application in its conference F8, but this data was leaked before.
Still there is not much information except a screenshot of the Windows version of the application. Its design is very similar to the desktop application of Skype.
Facebook Messenger for Mac will have the same functions as the mobile version, including the flat video group, very useful for collaborative projects.
the announcement of the new application will be given along with other announcements of new developments of Messenger. Facebook is making a transition to all of its messaging services, Facebook, Instagram and WhatsApp are integrated and encrypted from end to end, a process that will end in 2020.
The more ads nearby include the update of Facebook Messenger for iOS with faster performance, a decrease in the size of the file, and new features, such as a lounge virtual where several people can view the same video together.
The application Facebook Messenger will be available on Mac at the end of the year
Source: english
May 7, 2019