Expand this topic:
X Best Services for Students
pixabay.com The student often has to write reports on laboratory work, write essays, and explanatory notes. In this ...
In PC, Xbox One and PS4. Some 4 GB Xbox 360 and PS3.
The beta of Battlefield Hardline will have a size between 10 and 11 GB, depending on the version you download it from PC, Xbox or PlayStation 4 One. PS3 and Xbox 360 seeking access to the beta will have to download something less than 4 GB.
The beta will take place from 3 to 8 February and PC users can prefetching data from the beta through Origin. EA has not indicated that pre-discharge option available on consoles.
Battlefield Hardline is being developed by Visceral Games, creators of Dead Space , and will arrive on March 19 for PC, PS3, PS4, . Xbox 360 and Xbox One This time the saga leave the war to focus on clashes between police and criminals
Video:.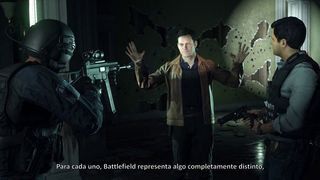 The beta of Battlefield Hardline be a download of 11 GB
Source: english
February 1, 2015