20 MINUTES.IS
The researcher Manuel Caballero has warned of the dangerous vulnerability of the Microsoft Edge, a version of Windows 10.
The author demonstrates the ease with which it can hack the passwords from the browser.
The main issue of the writ is its difficulty to detect it.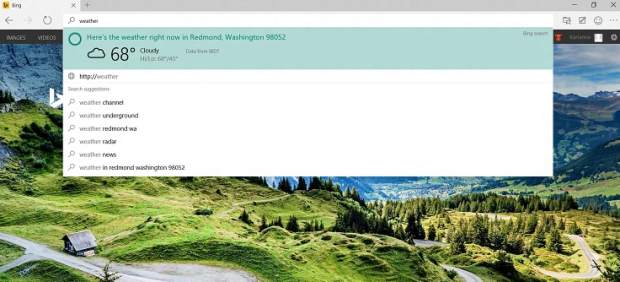 The argentine researcher Manuel Caballero has warned of the discovery of a bug in the browser Microsoft Edge, that threat the security of the stored passwords, as reported by the online medium Computer Today.
it Has warned that the browser that comes with the version of Windows 10, move all the information that's saved, in theory private, to certain web pages. What might lead to an advantage for the hackers to cede all cookies and credentials.
The media has made public an explanatory video in which the researcher shows the vulnerability of this program, and how easy it is to hack the passwords from him with just opening one tab in a link 'malicious' cheating the browser to provide their passwords.
This security bug it is similar to a campaign phishing (spoofing) because it makes believe to the user that is interacting on a website to be safe and legal, but in the meantime, the hacker can access the accounts in which it has been recorded from the browser.
The exploit of the Microsoft Edge does not only endanger the privacy, but also, it is very difficult to detect and you can put in troubles the virus, even actulizados, reports Computer Today.
The browser of Microsoft Windows, Edge, puts in danger all your passwords
Source: english
April 28, 2017