Michael Bay would be proud.
game fashion, that has swept the PC and is sweeping on Xbox One, you will receive the 20 day of December a series of tools for repetitions in 3D and killcam, something that will coincide with the commercial version of the title on compatible. But these qualities are already on the test servers Playerunknown's Battlegrounds, and several players of the community of the successful battle royale, have already begun to prove your artistic gifts with videos are very well executed.
editing tools allow you to place the camera in different angles and positions, playing with the drama of the deaths of the players, as well as even experience with the slow-mo so that everything acquires a tinge more epic, or even humorous.
Players of the 'test servers' have already begun to demonstrate their artistic skills with clips and small shorts
it Is curious the way in which these videos have begun to flood YouTube, demonstrating the level of the phenomenon of the video game from Bluehole. They are of all kind, from the most attached to reality, and the mere ego of the play or the death itself, and others who do special grace to see the reactions of players to a grenade or a trap in question. We need to be very attentive to the videos that perform the bulk of the users once the feature of the repetition is in the public domain. We may be facing a new genus.
A battle royale success
Playerunknown's Battlegrounds is also available in the PC phase of early Access through Steam and Xbox One. It is a shooting game and action that follows the mechanics of the battle royale: the players should strive to be the last stand. To achieve this, you will have a wide arsenal of weapons and vehicles.
Video: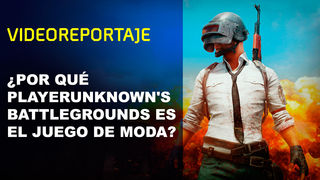 To learn more details of the game, we invite you to read our impressions in the following link.
The community gives you free rein to your creativity with the repetitions of PUBG
Source: english
December 18, 2017