Ubisoft sheds new details.
Ubisoft held recently for a new special broadcast State of the Game centered at Tom Clancy's The Division 2, the video game of role and multiplayer action sequel to the success of 2016, The Division. In addition to reporting the news of the new delivery, the company is focused on highlighting the qualities endgame that will have the title once it is released.
As I we set out a few weeks ago, the content endgame, of greater challenge for more experienced players, will be played by The Fangs Black, an army built to remove the last line of defense of the city, and that they will represent one of the most dangerous enemies of the game. Armored, with big guns and a tactical intelligence superior, this faction has its own history, needs and goals. Will come out for us once we have finished the campaign.
content endgame, of greater challenge for more experienced players, will be dominated by The Fangs Black
it Is noteworthy that Ubisoft and Massive have created a series of stories and backgrounds that are exclusive to this faction, that will have more than 50 heads or leaders different, all of them with their own missions, objectives, and assignments in the mapping of the game. Its leaders claim that, if we manage to knock them out or defeat them, we will get a great rewards such as a better booty and a series of exclusive objects of great importance and rarity. In addition, The Division 2 incorporate Dark Areas occupied, more raids and new challenges, all this to increase the level of challenge once we move beyond the main proposal.
Surviving in Washington
Video: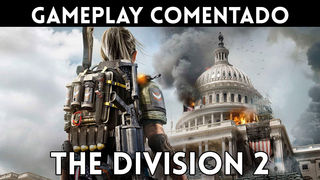 The Division 2 takes us back to Washington D. C., the capital of the united States, completely destroyed. Ubisoft and Massive have developed an environment ravaged by the virus, storms, floods and chaos civil, presenting an urban environment with areas of flooded vegetation and abundant monuments recognizable affected by the passage of time and destruction. The city has been recreated to a 1:1 scale, and have added factions and dynamic events that will make our walks in the capital city in an odyssey.
it will Be sold on Xbox One, PS4 and PC next march 15, 2019.
The Division 2 will feature multiple content endgame of long-term
Source: english
March 12, 2019