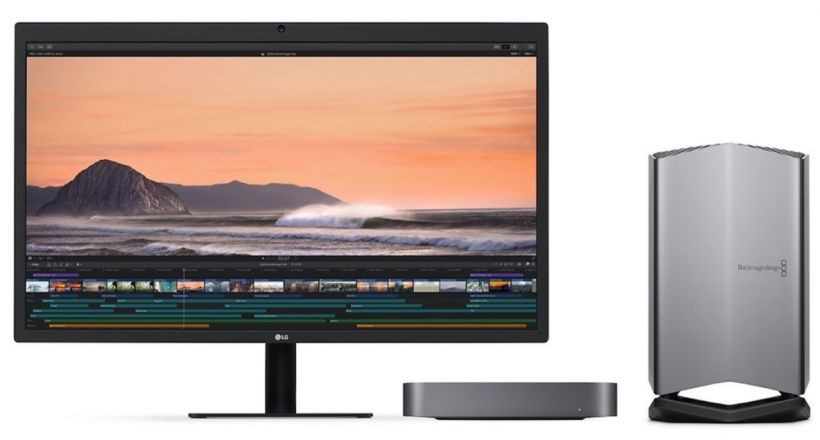 Along with the launch of the new Mac mini and MacBook Air, Apple announced the launch of a new eGPU that would be available from November. The company has now changed this date, and will be available only in December.
The eGPU Pro Blackmagic has a graphics processor Radeon RX Vega 56 with 8GB memory MBM2, two Thunderbolt ports 3, four USB 3 ports, an HDMI port, 2.0 and DisplayPort 1.4. Offers an output of 85W.
As the eGPU Blackmagic earlier (they were not Pro), the new version features a casing of aluminum. Mac computers with Thunderbolt 3, including the Mac mini, MacBook Air and MacBook Pro work with the Blackmagic eGPU Pro will have a price of 1199 dollars.
The eGPU Blackmagic newborn will be available in December
Source: english
December 1, 2018