The patch weighs 5.9 GB.
Bethesda released a new patch for the version of Xbox One of your title online multiplayer, The Elder Scrolls Online, that allows the title to take advantage of the benefits of the technology HDR -or high dynamic range – for best colors, and images with better contrast. The patch has a weight of 5.9 GB, according to reports the company itself.
Video: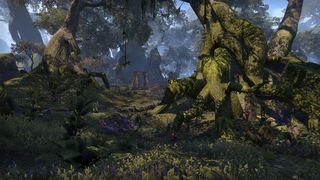 HDR: A technology present in the new game consoles
The HDR (High Dynamic Range or High Dynamic Range) is a standard that allows us to display a wider range of colors, with greater fidelity and depth, even helping to improve the contrast between images very dark and clear and obtaining a composition more realistic and crisp on the screen. This technique has been used years in the photo, improving the exposure and achieving a luminance range wider, and now, consoles such as the Xbox One S and PS4 Pro, are already able to use it to offer video games more believable and alive.
The HDR allows you to show a greater range of colors, with better fidelity and depth
The Elder Scrolls Online is a title massively multiplayer online that takes us just a thousand years before the events in Skyrim. In it the prince Molag Bal fight against the people of Tamriel with their faithful. A large world in which fantasy, magic and action come together as the secret ingredients of an online drinking directly from the classic titles of the saga by revisiting environments such as the Imperial City of Oblivion.
The Elder Scrolls Online receives support HDR for Xbox One S
Source: english
December 1, 2016