As is the free app most downloaded on App Store thanks to the 'streamer' gives the jump of Twitch to the Microsoft service.
The exclusivity of the retransmissions Ninja Tyler "Ninja" Blevins -the well-known streamer of Twitch – in Mixer has been one of the surprises of the last few days, and its effect starts to show.
The application of the Mixer has managed to be placed as a most downloaded in the App Store in the category free, according to Appfollow. Before the announcement yesterday, Mixer was at the post 747 of the App Store, according to Sensor Tower. In Google Play has not reached this position, but it has come to be placed as the twelfth most popular application.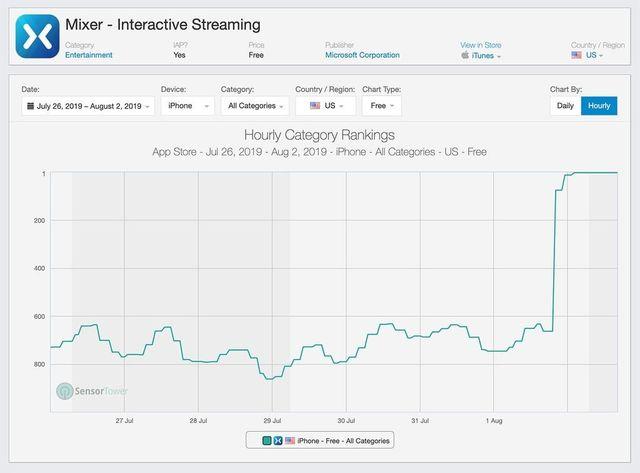 Already exceeds 300,000 followers in Mixer
"we Estimate that the app was installed by more than 26,000 users yesterday between App Store and Google Play," says Randy Nelson of Sensor Tower. "It's an increase of 86% compared to the 14,000 new of the previous day". If this trend continues, the Mixer could get 100,000 new users on iOS only in the united States this Friday, a 2400% more than the 4000 achieved a week ago.
Twitch Ninja was about 14 million followers, which enabled him to win 10 million dollars in advertising, sponsorship and revenue per subscription during 2018. In the Mixer has already gained more than 300,000 followers.
The exclusivity of Ninja in Mixer triggers the download of the application
Source: english
August 2, 2019