20MINUTOS.ES
The film, produced by Atresmedia, the starring actors Mario Casas and Adriana Ugarte.
According to the producer, has become the Spanish film "biggest budget of all time"
Pablo Alboran.. "It's a very visual song, a set of metaphors"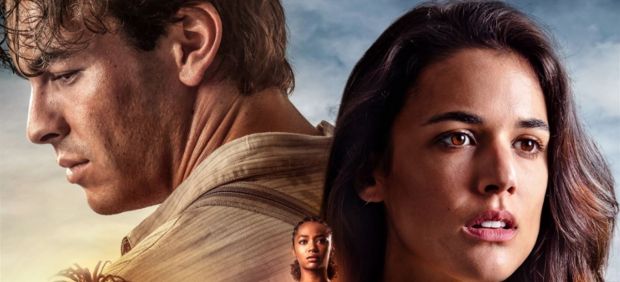 This Friday premiere has been released in the new trailer for the film Snow Palmeras , directed by Fernando Gonzalez Molina and produced by Atresmedia Cinema, in collaboration with Nostromo Pictures and Snow Palmeras IEA. The video includes the main theme of the film played by Pablo Alboran and written with the composer of the soundtrack, Lucas Vidal.
The blockbuster, shot for fourteen weeks has become the Spanish film "biggest budget in recent times" according href="http://www.antena3.com/antena3-films/" Atresmedia . It has involved more than 70 actors ?? among which are known Mario Casas , Adriana Ugarte or Macarena García ?? , more than 250 technicians and about 2,200 extras.
The Malaga-born singer says on interview producing the song is "very visual, a set of metaphors in which you understand and recognize the love story." The official release of the film will be released on 11 December by Atresmúsica.
Snow Palmeras follows the story of Clarence, a girl who discovers a lost letter his father. This will be the beginning of the adventure Huesca will lead to the island of Fernando Poo (now Bioko) in Equatorial Guinea.
Cine
The first trailer of 'Palm trees on snow', is released with music by Pablo Alboran
Source: english
November 13, 2015