Yumi, Murakumo, Yozakura, Shiki and Minori.
Marvelous has issued a series of new images and a trailer for Senra Kagura: Estival Versus , the next installment of this peculiar action series starring teenage ninjas.
As usual lately, they focus on showing some of its various protagonists. Being more specific, this time the ninjas are: Yumi, Murakumo, Yozakura, Shiki and Minori , ie, the girls of Girls Academy Gessen
Senra Kagura.: Estival Versus will be released on PlayStation 4 and PS Vita on March 26 in Japan , but so far has not said anything about a possible launch in the West.
Like other games in the series, will be a action title in which we will face many enemies while using all sorts of combos and techniques ninjas. There are over 25 playable characters with clothes torn, wet and dirty, a new photo and multiplayer mode for 10 people in PS4.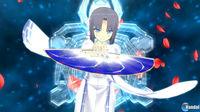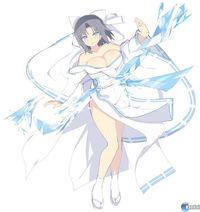 The girls of Girls Academy star Gessen new images of Senra Kagura: Estival Versus
Source: english
February 13, 2015