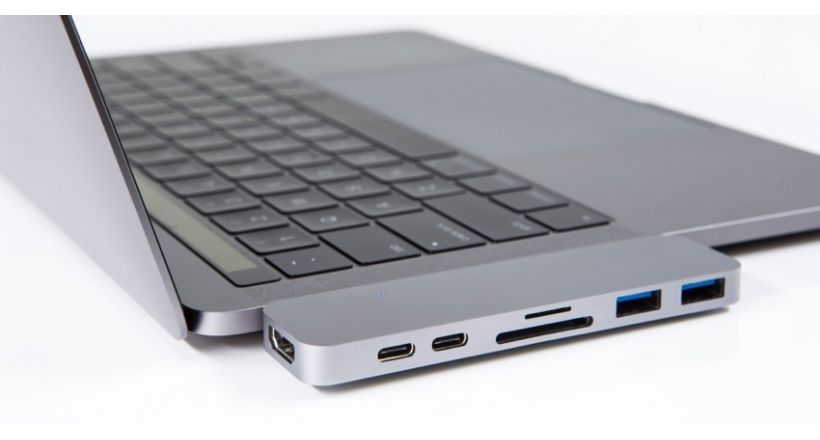 The HyperDrive for MacBook Pro is a solution for all users of the new MacBook Pro you need more ports to connect your peripherals. The product was presented in a campaign Kickstarter and has already achieved more than 15,000 shopping, the first shipments will be made in February. This week is the last price promotional campaign and crowdfunding.
HyperDrive adds HDMI connection, two USB ports 3.1, slot for cards microSD/SD, Thunderbolt 3 and USB-a port C and connects the two Thunderbolt connections 3 USB-C on the side of the MacBook Pro, without the limits of speed of USB 3.0, with speeds of up to 50Gb/s and allows you to charge your MacBook to speed full going through the Thunderbolt port, 3.
The HDMI connection allows you to connect the computer to a display to 1080p at 60Hz, or up to 4K at 30Hz; and the Thunderbolt port 3 has support for displays 5K at 60Hz, or two displays 4K 60Hz.
HyperDrive works with the entire line of MacBook Pro 2016, including the models 13" and 15" with and without Touch Bar. This is available in silver and grey and can be placed in any of the two sides of the MacBook. The promotional price of 69 dollars and the total price will be $ 99. The first deliveries will be made in February.
The hub HyperDrive for MacBook Pro adds multiple ports
Source: english
January 13, 2017