What is true is that Konami for years not used for anything that web, which was released to promote the first game in the U.S.
internet domain silenthill.com is on sale for less than $ 10,000, according to have discovered a group of fans. Konami has not renewed their ownership over this domain and it has fact that now can be purchased by anyone. we do Not know if it is some error of management on the part of the company, or if it is a deliberate decision of the company to let expire their rights on the domain, though, in fact, Konami does a lot that does not have plans for this web and not it seems that in reality will affect in any manner whatsoever to the saga.
so the https://t.co/cVOdCYusn9 domain is available pic.twitter.com/ZSVAZbACaE— 🐢 bob 📼 (@bobvids) December 6, 2019
As usual when they do these losses of rights in domains that are relevant for the companies is that it is resolved quickly and are typically associated with some change in the management, not simple oversights. In this case, as we shall see, it seems that Konami has tired of renewing a domain that many years ago, not used for anything.
Photo by Sergey Zolkin from UnsplashWell, Xf...

What is Inat Tv Pro?Inat Tv Pro APK for Andr...

The cryptocurrency market has exploded in po...
What is certain is that this domain already has months available if we pay attention to the public record, but has transcended now, thanks to Rely on Horror. Until summer, Konami had the web, but no longer used this domain to keep your web that recount the saga.
A website that has not had relevant content from more than 10 years ago
And here's the question: , despite that in some communities of fans have interpreted this movement from a point of view tremendista, given that it is not at all clear what the future has in store for Konami to this saga, the web had not used more than ten years.
Konami used SilentHill.com as a domain to announce the first title of the saga, in PlayStation,, and in 2008 convitió in a generic web that compiling information on the universe of Silent Hill. So the web was in the year 2000: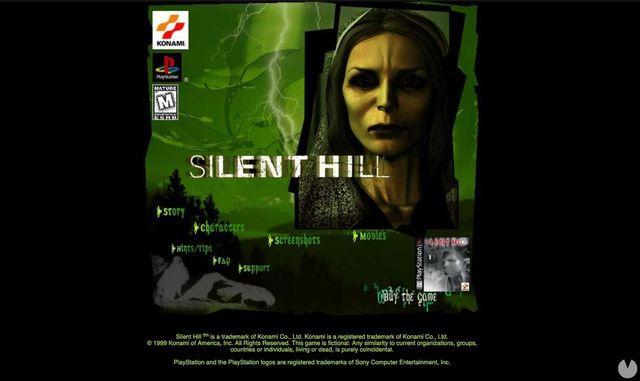 therefore, it is clear that the web actually because many years ago that was not foreseen in the communication strategy of Konami and we should not do readings colossal-like this event, although it is curious.
the uncertain future of the saga
For now we do not know what is going to make Konami with Silent Hill. The company cancelled the promising Silent Hills, which was going to be the debut of Hideo Kojima at the helm of the series, when he left Konami to found his own company, Kojima Productions.
a few months Ago, Konami announced a new product, but to the disappointment of fans of just about a slot for Japan.
This fact that you count in connection with the internet domain, in contrast with the movements that we saw in the summer, when Konami renewed the trademark in Canada.
Despite all of this, we do not see a new game from 2012 with Silent Hill: Book of Memories for the PlayStation Vita and Silent Hill: Downpour in the PlayStation 3 and Xbox 360. That same year, Konami released the compilation Silent Hill HD Collection and then there was an imposed silence on the saga.
Vandal
The internet domain SilentHill.com is on sale for less than $ 10,000