Naughty Dog explains how to work this feature in each and every one of the inhabitants, animals, or infected humans, the video game.
The Last of Us-Part II will be a leap too big in many ways. Both technically, as jugablemente. Today knew more about the details of the behavior of the allies, and now, in the words of co-director of the video game Anthony Newman, we know something more: all characters, animals and creatures of the title will have their own heart rate and will influence the gameplay.
A system that has implications playable
"We have updated and improved each and every one of the facets of the game," explained Newman. "One of them is related to the audio where, I'm not sure if you noticed, but as Ellie runs and then settles, she gasps for breath", he adds. "What happens now is that Ellie has a heart rate that fluctuates up and down," says Newman. "Come up when you run, climb when fighting, it goes up when you receive damage, and goes up when you detect the presence of enemies. And that modulates the sounds of breathing that you can use", it specifies.
Video: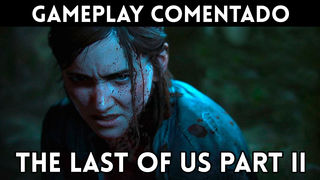 that Is to say, in The Last of Us-Part II, the player, through their actions, will alter the heart rate Ellie, be displayed through the audio and its gestures and animations, making the sequences more tense and realistic. But not be limited to Ellie: each character will have the same technology, giving it life, whether they are human enemies, or infected animals.
"Thus, not only our human enemies have names," pointed out Newman. "We have hearts!"
"it Has been incredible because I was able to play cat and mouse with the clickers, and better than ever, because now I can understand them by the noises they are making," boasted Newman. "And the human will do the same with the breathing, when they run and stuff," he adds. "So, not only our human enemies have names," pointed out Newman. "We have hearts!", he concluded.
The Last of Us-Part II is released on the 21st of February on PlayStation 4. You can learn more with our first impressions and the interview Newman.
The Last of Us 2: All the characters in the game will have heart rate
Source: english
October 3, 2019