A new rumor points to the 22 of may as the day chosen for Naughty Dog to release its long-awaited sequel on the PlayStation 4.
release date – The Last of Us-Part II is an inexhaustible source of rumor and leaks. If a few days spoke with a put for sale located in February with several special editions, a launch likely taking into account previous movements on the part of Sony, now comes a new rumor that speaks of a specific day and a particular month that had not gone in the pools: the may 22, 2020.
what Will be the Friday 22, the date chosen?
The rumor, which arises from an anonymous source on 4chan, must be taken with some caution. However, it gives specific details of the structure and the plan of Naughty Dog and Sony to promote the game in the coming months. According to this user, who claims to have a source close to the study, the title would be already in the phase of promotion and recognition in publicity, something that evidence is about to reveal its release date. Taking into account the progress of development, The Last of Us-Part II would Friday, may 22, 2020 to PlayStation 4.
Video: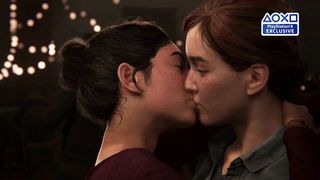 In theory, the release date would unfold next fall in an event of which they have not transcended details
The team wanted to release the game in winter of 2020, but the pressure from Sony would have been decisive thus I would seek to take advantage of the pull of marketing title in the months leading up to summer to cause a beneficial impact on fiscal quarter, in the style of a lived in 2016, with the Uncharted 4: The outcome of the thief. The game would be polished in these moments, improving textures, scenarios, and animations, as well as making the announcement of the release date for next fall, an event that has not transpired more.
The Last of Us Part II will arrive in may 2020 according to a new filtration
Source: english
July 26, 2019