In it we can test in depth the prologue of this highly anticipated role-playing adventure in japanese for the Sony console.
Falcom and NIS America have announced the launch of the demo west for The Legend of Heroes: Trails of Cold Steel III PlayStation 4, which you can download PlayStation Store at no additional cost. The demonstration invites us to play the prologue of the adventure, offering even a battle with one of the heads. It weighs about 12.65 GB and has subtitles in English.
Tips for the demo
The demo, communicates to us, NIS America, will not have trophies of any kind. However, if we want to get them of the face of the final commercial version of the game on PlayStation 4, we are to follow the following steps:
Create a save file in the demo before the final boss.
Transfer the file to the full game.
Defeat the boss in the full game to get the trophy.
The third installment of a saga very dear
The Legend of Heroes: Trails of Cold Steel III is the third installment of this highly acclaimed series of rpgs. His story begins after the end of the civil war that we wage in the previous installment, at which point it will mark a turning point for the empire of Erebonia. As in its predecessors, we will embody a Rean Schwarzer.
Video: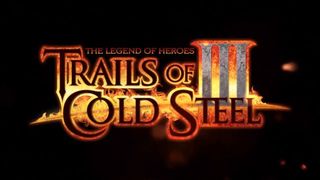 even Though includes new mechanical playable, will remain the strong narrative and the strategic elements that has characterized the series. The combat, for example, has been refined and we now have features such as the so-called Brave Order and the Break System opens up new possibilities in the fight.
Will reach the October 22.
The Legend of Heroes: Trails of Cold Steel III launches demo west on PS4
Source: english
September 17, 2019