The adorable remake of Nintendo to Switch leads the list, followed by Borderlands 3, Mario Kart 8: Deluxe and Gears 5.
The Legend of Zelda: Link's Awakening has topped the physical sales of the last week in the United Kingdom. This remake, which brings us back to the magic of the game Boy, leads us to live an adventure in the Island Koholint in our Nintendo Switch.
Video: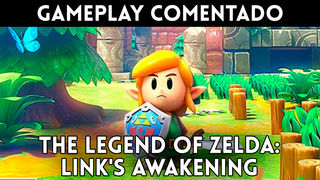 Link s Awakening debuted in first position in the United Kingdom
The list with other great titles we've been enjoying recently: Borderlands 3 low to the second position after his debut in first place last week; Mario Kart 8: Deluxe go up to the third place, having been in sixth place.
Gears 5, for his part, drops to the fourth position after you have enjoyed the second place. Follows Efootball PES 2020, Tom Clancy's The Division 2 – that has advanced from the position 20 to the sixth – and Grand Theft Auto V.
The ten best-selling games of the week in the Uk are the following:
1.The Legend of Zelda: Link's Awakening
2. Borderlands 3
3. Mario Kart 8: Deluxe
4. Gears 5
5. Efootball PES 2020
6. Tom Clancy's The Division 2
7. Grand Theft Auto V
8. Spyro Reignited Trilogy
9. Crash Team Racing: Nitro-Fueled
10. NBA 2K20
The Legend of Zelda: Link's Awakening is the best-selling game of the week in United Kingdom
Source: english
September 23, 2019