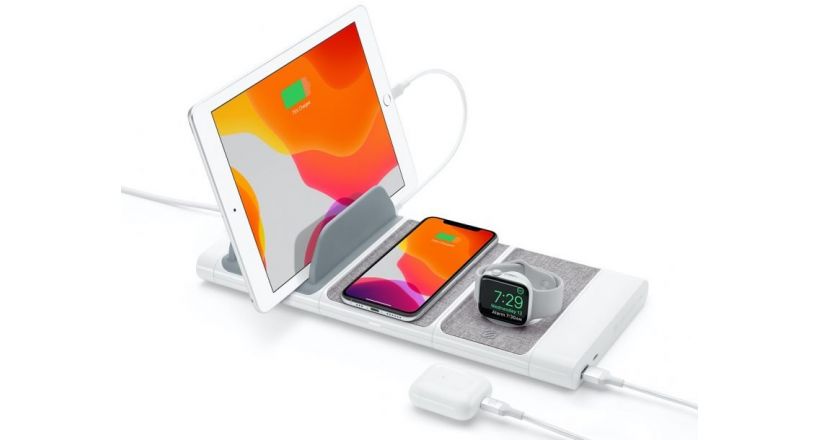 Apple began to sell in their local physical and online charging system modular Scosche: BaseLynx Modular Charging System, which provides different components of load devices that can be joined to form a charging base.
The charging system can be purchased per piece and there are four different options: a charger for the Apple Watch with certification MFi, which works on a Nightstand; a pad charging wireless Qi for iPhone and AirPods, a charging station that charges up to three devices at the same time, with a port 18W USB-C and a two-port 12W USB-A, and a Charging EndCap that fits at the end and that includes a port 18W USB-C and a port 12W USB-A (it is the only component that operates independently).
Apple sells a kit BaseLynk Modular Charging System for 149.95 dollars and the BaseLynx Modular Charging System Pro Kit for 199.95 dollars. The standard kit includes the module for the Apple Watch, the module Qi and the stand of the vertical load; the Pro kit includes these three modules and the EndCap Charger. Each portion can be purchased separately with prices ranging from 39.95 to 69.95 dollars.
The local Apple sell the charging system is modular BaseLynx of Scosche
Source: english
January 15, 2020