EFE
Awarded the machine prize Weather Sitges Festival retires after 55-year career.
"I do not like the way the industry has changed, "he protested.
Has worked in films like 'The Exorcist', 'Gremlins' and 'Men in black'.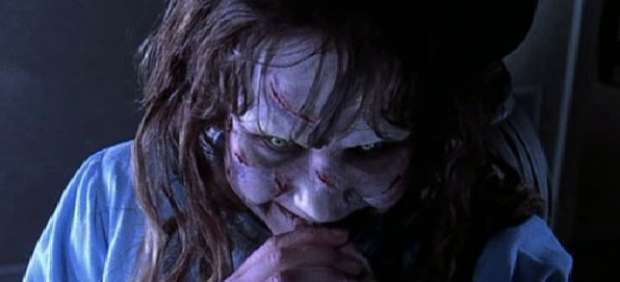 The master of special effects and makeup href="http://www.imdb.com/name/nm0000711/" Rick Baker, now receives award Time Machine Festival Sitges Film confirms its decision to retire after 55 years of uninterrupted career.
"I am 65 years old and since I was 10 and did special effects makeup and began to devote 20 professionally, "said Baker, who does not like" the way the industry has changed. "
It justified its decision "not only by the emergence of digital effects" , but above all by "how it has changed the film industry:" Before, people who was in charge of the studies wanted the best for movies whereas now everything is based on figures and the goal is make money and the quicker the better. "
has been shelved quality movies and work technical as special effects and makeup, complaint Baker, who senses that "has not changed the philosophy of both studies, such as people who control them."
For those people, executive producers, Baker, who throughout his career has received several offers to direct, has ruled out becoming a filmmaker.
"I have repeatedly offered the chance to direct, but got into this because I love makeup, is what I do since I was ten years old, it's my job and what I enjoy, "says the master of makeup.
Create Baker "work manager is very ungrateful , because if you do a good job and the film is good, everybody loves you, but if the film is bad, then destroy you."
Baker, who is used to speak well of all creation , even when the films involved are bad, says he does not know if bear to be told that "the work director Rick Baker is the worst in the world ".
Baker, who was mentored in his early pioneer Dick Smith, has worked in films like The Exorcist and Live and Let Die , and in the TV movie The Autobiography of Miss Jane Pittman , for which he won an Emmy, but his breakthrough came with An American Werewolf in London , which earned him the first of his seven Oscar for best makeup, in the year of creation of this category.
His subsequent film credits include Gremlins, Gremlins 2, Men in black , The Grinch or The Wolf Man .
Want to see a glimmer of hope in the fact studies again as a craftsman cinema seem to indicate recent films like Mad Max: Fury Road , George Miller, or episode VII of Star Wars , of JJ Abrams
Indeed, Baker words of praise dedicated to George Miller: "He is a man of 70 who has kicked the asses of average Hollywood as having 20 . "
The makeup of 'The Exorcist', Rick Baker, announces retirement
Source: english
October 13, 2015