EFE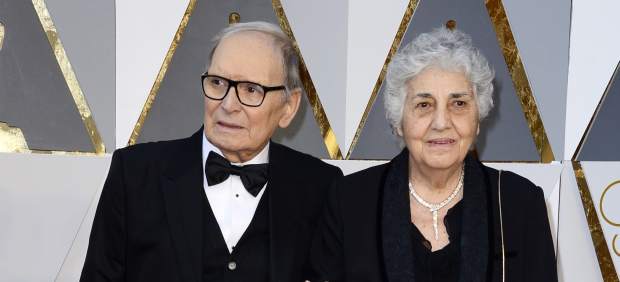 At 87, with an impressive career and sixth nomination, the Italian master Ennio Morricone managed this Sunday ( in Los Angeles) first Oscar , for the soundtrack composed for the loathsome eight Quentin Tarantino.
Photo by Sergey Zolkin from UnsplashWell, Xf...

What is Inat Tv Pro?Inat Tv Pro APK for Andr...

The cryptocurrency market has exploded in po...
Morricone ovation took up now, longest night, the audience standing, as he looked thrilled applauding supported him on the lectern and a small piece of paper in his hands, in which he had written his thanks and he read in Italian .
The teacher gave "this film, this story" his wife Maria . He also thanked Tarantino for having chosen "and the whole team that has made this extraordinary film"
Morricone beat Thomas Newton ( The Bridge of Spies .); Carter Burwell ( Carol ), Johann Johannsson ( Sicario ) and John Williams ( Star Wars: The Awakening Force ).
Although in 2007 was handed a Oscar honorary , this is the first to Morricone by one of his compositions.
the music for Days of heaven (1978); The mission (1986); The Untouchables (1987); Bugsy (1991) and Malena (2000) were his previous nominations.
Morricone had already gotten the Golden Globe and Bafta ​​strong> of British cinema for his work for the film Tarantino.
And ago just two days received star on the Walk of Fame Hollywood, also in Los Angeles. There he said: "I have to be the first love (the soundtrack) and have to make sure that the director and the audience love it too" as well as make sure you write "something different" from what has already been done in the past.
Extensive musical career
Some of his most famous soundtracks are the good, the bad and the ugly , Cinema Paradiso or mission and is one of the few who enjoy the honor that your creations are recognized with a few notes.
Initially linked the new Italian directors such as Marco Bellocchio and Bernardo Bertolucci, his great success came from the hand of his former teammate school Sergio Leone, with whom he collaborated putting music to many films of the so-called 'spaghetti western' , including a fistful of dollars (1964), which marked the final release.
Morricone studied music under the guidance of Goffredo Alessandrini and graduated from composition, trumpet and choral singing .
After a few beginnings as composer of symphonic and chamber music , extended its activity to light music and worked as arranger singers Gianni Morandi or Jimmy Fontana.
he worked on Italian state television RAI, where he met film director Luciano Salcio, who asked him in 1961 to compose the soundtrack of his film Il federale , which became his film debut .
since then, Morricone was mainly devoted to composing for film , both for Europe as for the US.
Among the more than 300 films to which has composed the music stand besides tapes Leone, soundtracks Il Decameron (1971), once upon a time in America (1984), Cinema Paradiso (1988), Frantic (1988) According to Pereira (1995), Ripley's game (2002) or Baaria (2009).
in a press conference before receiving the honorary Oscar in 2007, Morricone said: "the composer must have modesty not technically outperform the film . Once I tried to save a very bad and pretentious film with a sumptuous composition and was like putting a pretty dress an ugly person. "

href="https://da.feedsportal.com/r/247393097116/u/7/f/478285/c/32489/s/4deb02ed/sc/17/a2.htm">
Cine
The master Ennio Morricone achieved his first Oscar at age 87 for the soundtrack of 'The heinous ocho'