(up to date with the details of Spain). It will cost 79,99 euros and will come with two remotes three buttons.
Updated with the details of launching european
The Mega Drive Mini, which in the U.S. will be known as the Genesis Mini, will be launched around the world on the 19th of September. Its price in Europe will be 79,99 € . The pack will go on sale in Spain will include the console, two remotes with three buttons (in Japan come the six), a USB cable and an HDMI cable.
平成の始まりを彩った名作ゲームの数々が鮮やかに復活!

『メガドライブミニ』、2019年9月19日(木)発売決定https://t.co/TuZ37iTuRJ#セガフェス2019 #メガドラミニ pic.twitter.com/y4qkozCjQF— セガ公式アカウント (@SEGA_OFFICIAL) march 30, 2019
will Include 40 games, different in each region
The miniconsola will include 40 games, and the selection of each market will be different. Those are the games confirmed for Europe:
Games Mega Drive Mini in Europe
Sonic the Hedgehog
Ecco the Dolphin
Castlevania: Bloodlines
Space Harrier 2
Shining Force
Dr. Robotnik's Mean Bean Machine
ToeJam & Earl
Comix Zone
Altered Beast
Gunstar Heroes
These are the games confirmed for Japan:
For the moment we have announced ten games for Japan that can serve as a reference:
Sonic the Hedgehog 2
Puyo Puyo Tsu
Shining Force
Vampire Killer
Wrestleball
Gunstar Heroes
Comix Zone
Rent A Hero
Space Harrier II
Madou Monogatari I
As we can see, there are some titles that may be only for Japan, but other, as a Sonic the Hedgehog or Space Harrier or Comix Zone are serious candidates to be also included in the catalogue of european and american.
connect to tv using HDMI and the power will be USB. The console will include the necessary cables.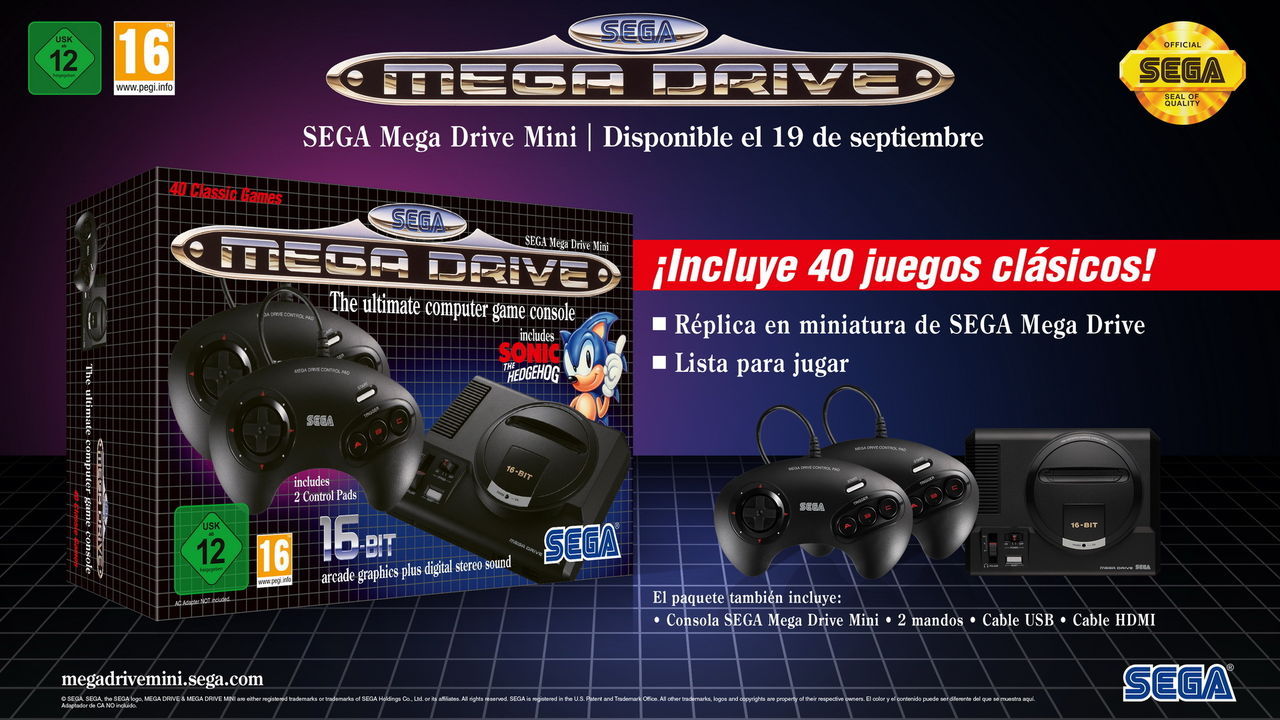 The Mega Drive Mini will arrive on September 19 with 40 games
Source: english
March 30, 2019