It is inspired by the classic The Beast from MS-DOS.
The Minotaur seeks community support for be approved on Steam Greenlight . This is a puzzle action game inspired by the classic The Beast MS-DOS.
In this game, you have to kill some minotaurs enclosing crushing or moving some blocks. There are several levels of difficulty where most powerful minotaurs out , which, of course, will mean a greater challenge.
Account also with different game modes . The basic mode is the arcade, with 30 levels of increasing difficulty. Mode challenges proposed maps that have to face the minotaur and plan to introduce an option to download challenges designed by users. There is also a variation of trial mode and arcade with 30 levels to overcome in a limited time.
Also cunta with Local multiplayer cooperative and competitive mode, also in local mode, for up to four players form all against all. The study is considering introducing online gaming options
Video.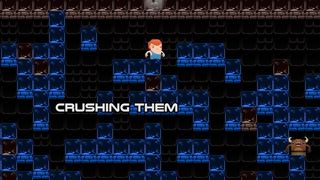 The Minotaur seeks support on Steam Greenlight
Source: english
September 14, 2015