it May sound like that a few weeks ago we saw how the application of Google hiding between your source code references to a unknown device called "seen daily at", and described it as a headset. Well, today the FCC just filter this device.
The FCC has published some documents of a stranger wireless headset for Google under the id GID5B, showing in addition to their images and user manual.
which reveals the FCC is nothing more than a wireless Bluetooth headset of the Google brand the type is On-ear (supraaurales), it is unknown whether it would be a prototype or the final version, since that surprising that its connection charge is the microUSB instead of the USB-C. Your battery would be the battery of 600 mAh.
No microphone, so it appears that Google plans to launch to the market a handset that is normal to the market, without integration with Google Assistant, but as we already anticipated days ago the application of Google, yes that play notifications.
Neither will stand out because of its design. To the side of each headset will be the logo of power surrounded with a circle with the four colors of the logo of Google.
Respect to the connections and buttons… In the helmet, left is the power button, the LED indicators for power and Bluetooth, and the 3.5 mm jack plug to use the headset with cables. In the event the right is the volume buttons, a button of multi-function, and the connection microUSB next to your charging LED.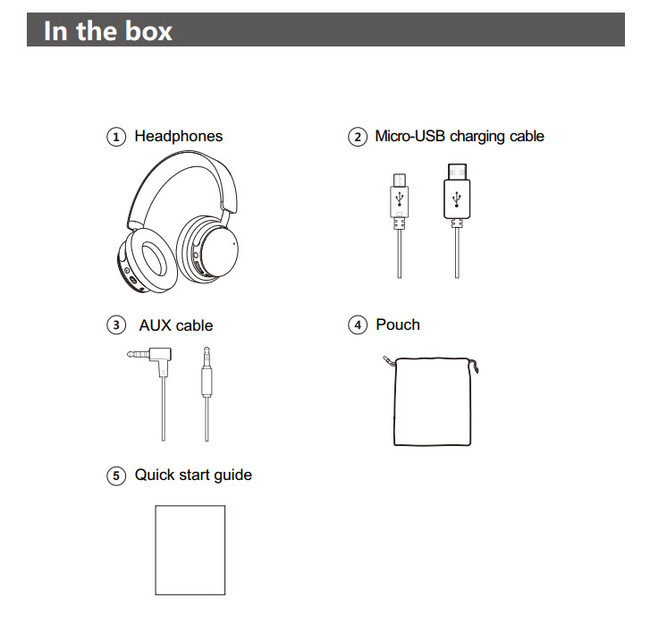 In the box would come with the wireless headphones the microUSB cable, the AUX cable, a sheath of fabric and the quick guide. It is not known when Google will officially present these headsets.
Another important detail to keep in mind is that it is not known whether these headphones will be a commercial product or a product of merchandising, as Google has long sells headphones and speakers in his store GoogleMerchandiseStore.com.
Documents in the FCC
On the website of the FCC there is a great variety of documents that describe these unknown headphones Google. Amongst all of these there are three documents that allow us to see the external design of the headphones, its internal design and its user manual.
Via | AP
Xataka Android | Google 7.0 Beta refers to a new type of device called a "seen daily at"
–
The news The next product of Google it would be… a wireless headset, was originally published in Xataka Android by Cosmos .

Xataka Android
The next product of Google it would be… a wireless headset
Source: english
April 26, 2017