When Google released the new Pixel 3 and Pixel 3, he did not have available one of their most striking characteristics: the new camera mode is Night Sight.
well, the wait has already ended. Google officially launches the Night Sight, and most important of all, what makes in the three generations of the Pixel.
The Pixel, Pixel 2 and Pixel 3 will receive in the next few days via an update of the Camera Google this new mode of night vision to make photos more bright by night.
This new night mode or Night Sight get amazing results. Where for the normal mode there is only darkness, this new mode you get to see in the night, illuminating the shots thanks to the fact that it takes more time to capture the light and increasing its light sensitivity. Then your processing get photo very sharp and with natural colors, even when you're holding the mobile phone with the hand.
Google tells you that if you hold the mobile with a more time to capture the light and increasing its light sensitivity, to be stabilized, it will take more time to take the photo, getting still better results.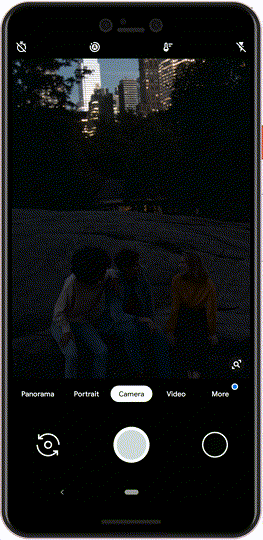 The Night Sight works with both the rear camera as the front camera. The camera of Google recommend to use this mode when it detects that there are conditions of light very low. From the menu of the camera you can manually activate this mode at any time.
More information | Google
we Also recommend
HOW WILL THE ELECTRIC VEHICLE OF TOMORROW?
Google could launch two Pixel mid-range: 'Nice' and 'Sargo' would be their code names
The Pixel 2 receive more news of the camera of the Pixel 3 via a new mod
–
The news The Night Sight comes officially to all of the Google Pixel was originally published in Xataka Android by Cosmos .

Xataka Android
The Night Sight comes officially to all of the Google Pixel
Source: english
November 14, 2018