. It will come as downloadable car next week
Sony has distributed a new video for Driveclub , the exclusive driving game PlayStation 4 that put the sale late last year and recently came on a free version for users PlayStation Plus .
In this trailer can see how the Nissan GT behaves R NISMO , one of the new vehicles that will be added to the game the next day July 28 through the Horsepower Pack while running at full speed by one circuits of the game.
This download also adds the Nissan GT-R NISMO, the FXX laferrari K, GTR McLaren P1, Renault Megane RS 275 Trophy-R and Ferrari FXX Evoluzione , with two new Tour events and trophies
Next we leave you with the video in question so you can see how has recreated the car, how it behaves and how it sounds
Video.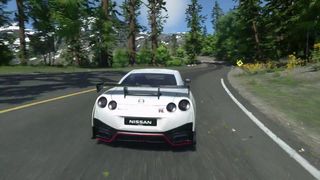 clear='all'/>

The Nissan GT-R NISMO stars in the new trailer for Driveclub
Source: english
July 25, 2015