20 MINUTES.IS
Some toys can exceed 80 decibels, and cause irreversible lesions.
loss of hearing from noise is cumulative over the years.
pay special attention to toys intended to be close to the ear, such as toy telephones.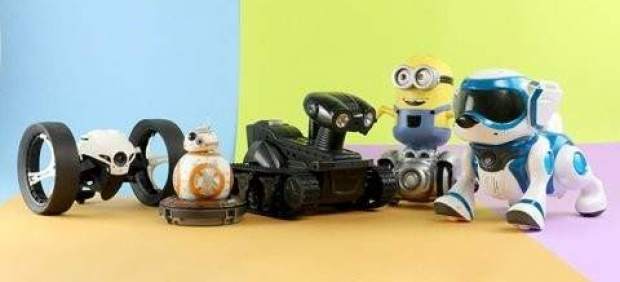 The Foundation of Hearing is Key has warned this Tuesday that many of the toys that will star the gift of the Magi emit sounds exceeding 80 decibels (dB), which could cause irreversible damage to children's hearing.
In a statement, the Alexander Graham Bell Association for the Deaf and Hard of hearing Foundation and Hearing is Key ask parents to listen to the sounds the toys before you buy them, as if this is too high for the adult, it is also for the child and advise the use of mobile applications, meters.
Remember that the loss of hearing from noise is cumulative so gradual over the years and warn that the higher the exposure, and a shorter distance of use, the permissible limits are lower.
So, a toy intended to be close to the ear as can be a mobile phone toy, you will have some limit values lower than those of a toy that you are going by pulling the child with a rope.
Also asked that control the use that the child makes the toy, and that when this is use in an inappropriate fashion, creating a risk for the child, is correct.
For example, if the child places a toy for long periods of time close to the ear or use it to produce noises of high level noise should be avoided such practice.
they Also recommend toys which produce sound levels high not be used near your ear or in closed places.
The noise that they emit some toys could cause hearing damage to the children
Source: english
January 2, 2018