The characters disappear automatically
As we told you yesterday, Sony has released a new update The Order: 1886 , which introduces the photo mode .
Testing this've discovered so curiously not allowed to photograph naked bodies . By activating the photo mode, naked characters simply disappear of the stage during both sequences as during gameplay.
Then (after the video where we review your chances ) you can see what happens when we activate the photo mode during a scene where we can see the chest of a woman and, somewhat later, the noble parts of a man.
Note that There is an option to remove characters from the environment and to make pictures of the scenes , but we have ensured that is not activated
Video:.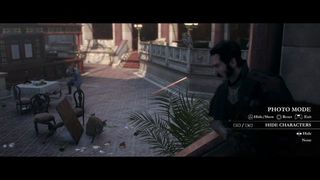 The photo mode Order: 1886 does not allow photographing nudes
Source: english
April 14, 2015