It shows a picture of the development of this game yet unannounced.
Andrine Hegerberg , the midfielder Norway women's national football team, has published a photo on Instagram where we can see it in a session of facial scan to FIFA 17 .
The game not yet been officially announced , so we do not know any information about it, but thanks to this photo to least we know what is the first confirmed player which can control during games.
the last game to date this successful football simulator is FIFA 16 , a title that was put on sale last September PC, Xbox One, Xbox 360, PlayStation 4 and PlayStation 3 .
Now we leave you with the photo in to that may see for yourselves.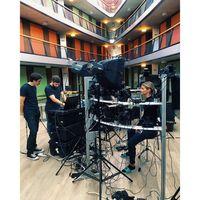 The player Andrine Hegerberg confirms its presence in FIFA 17
Source: english
March 22, 2016