Attendees will be able to test these titles and vote on their favorites.
The PlayStation games Talents will be present in the event Madrid Games Week that will be held in the Spanish capital. In this way, the attendees will be able to test the independent games driven by this initiative and that are being created in Spain. In addition, attendees will be able to choose their favorites to win Awards PlayStation this year.

Sony Interactive Entertainment Spain (SIE Spain) will be at the fair Madrid Games Week with an area of independent games dedicated to the projects that are currently being developed within the program of support to the industry of the video game Spanish PlayStation Talents.
Video: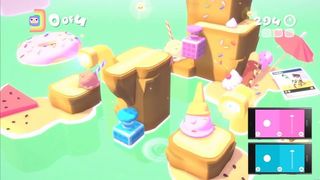 As part of the stand, attendees will be able to test the releases on which they are working 14 development studios located in the accelerator of content PlayStation Talents Games Camp that the company has in Madrid, Seville, Bilbao, Valencia, Malaga and Las Palmas de Gran Canaria.
in Addition, as every year, SIE Spain offer the possibility to the 20 semi-finalists of the Awards PlayStation to show their games to the visitors and, through a mechanical online, collect votes to move on to the finals to be held in December this year and where they shall elect, among others, for the Best game of 2018 to publish it on the PlayStation 4.
At the fair present will be the past winners of these awards which will see the light soon: Melbits World (Melbot Studios) and Intruders: Hide and Seek (Tessera Studios). Melbits World won the award for Best game in 2017 with a fun game of puzzles and platforms to enjoy with friends or family where the rhythm and coordination will be the keys to success. The player will have to collect and guide a small digital creatures through danger-filled levels checking with their friends across platforms, obstacles and traps, and using their mobile devices to handset mode through technology PlayLink.
Video: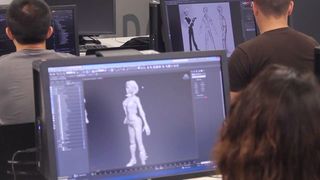 on the other hand, you will also Intruders: Hide and Seek, a thriller conceived and designed for virtual reality that was awarded as the Best game 2016 in the III Edition of the Awards and PlayStation that goes on sale before the end of the year for PlayStation VR. In addition, you will be the winner of the last edition of the awards in Portugal: Out of Line, Duckling Studios, a skill game mixed with adventure.
Vandal
The PlayStation games Talents will be in Madrid Games Week
Source: english
September 29, 2018