Looking to expand to the western market.
The publisher of Black Desert Online, Kakao Games, has signed a contract with the development studio Tera, Bluehole, for the publication of the new project of the team: a MMORPG triple A, called provisionally "Project W".
The title come to North America and Europe although, for the moment, nothing is known about the details of this new project. Yes we know that "aims to bring back the joy to key to play a MMO".
in Addition, it has among its employees, with the Manager of Projects Hyung-Jun Kim, which used to be the Art Director of NCSoft.
Kyu-Hyun Cho, CEO of Kakao Games, accompanied the press release with the following comment:
"I Am delighted to be working with Bluehole, one of the best development studios of games online for the PC industry. I see this event not only as a cornerstone in our global expansion, but as an opportunity for both parties to grow."
Gang-Seok Kim, CEO of Bluehole, also commented the following:
"I'm going to dump all the resources that are there to make a product that exceeds expectations".
Video: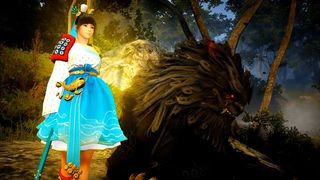 The publisher of Black Desert Online and the developers of Tera have signed an agreement for a new MMORPG
Source: english
November 3, 2016