fans of the action more violent you are in luck because it is about the return of Frank Castle, aka "The Punisher". Only a week after you file a first trailer, Netflix has launched a new and brutal advancement 'The Punisher', which premieres its second season the next January 18.
In the new episodes of the series, based on Marvel comics Frank (Jon Bernthal) that prevents the murder of a young girl (Giorgia Whigham) and is interested in the mysterious history behind it. An enigma that makes him face old and new enemies, and must decide whether to accept his destiny and devotes his life to doling out justice as the Punisher…
One of the hooks of this season 2 is to check the transformation of the legendary villain from the comic books, the Billy Russo/Jigsaw, who plays Ben Barnes ('Dorian Gray', 'Westworld'). "In the second season we played with the memories. [Jigsaw] see yourself slightly differently. As we go forward in the series, what I find fascinating is to see how different they are [Frank and Jigsaw] but so similar that they could be under other circumstances. Because it depends on the perspective," he declarado Barnes.
Ben Barnes goes on to explain that 'Punisher 2' "going from where is the true north of each one.
At the time of the truth, what are my limits? What motivates me? What is my purpose?". "The first season was special about dealing with the past and trauma, particularly in regards to veterans. Deal with what is waiting for me, with what's out there, what you should be doing with my life, it's more of what the second season," clarifies the actor.
For his part, Joe Quesada, CCO of Marvel Entertainment, shows less reflective and is more to the point to talk about the second season: "they Are crazy things. It's going to be exactly what the fans want. And Bernthal, Bernthal is Bernthal, uncle. The colleague is a force of nature".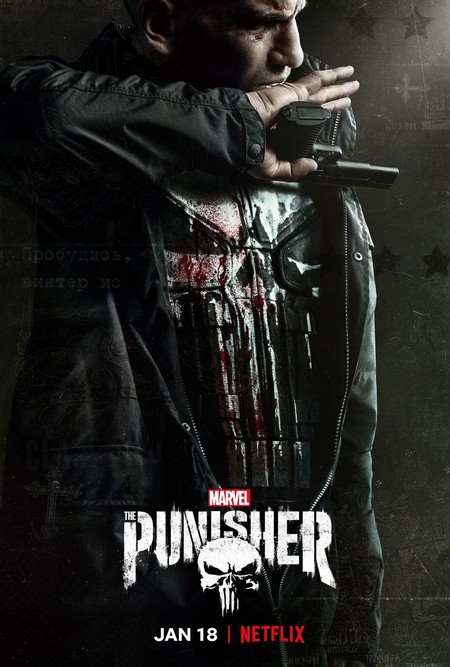 we Also recommend
Becomes 'The Punisher': here is the trailer for the season 2 of the punisher Marvel
'The Punisher': the season 2 already has a teaser and a release date
Speakers smart: a market in full maturity
–
The news 'The Punisher' launches the brutal trailer end of season 2: Frank Castle is not the one who dies, is the one who kills (all) was originally published in Espinof by Juan Luis Caviaro .

Espinof
'The Punisher' launches the brutal trailer end of season 2: Frank Castle is not the one who dies, is the one who kills (all)
Source: english
January 10, 2019